Smooches for Pooches Fundraiser for the K9 Adoption Center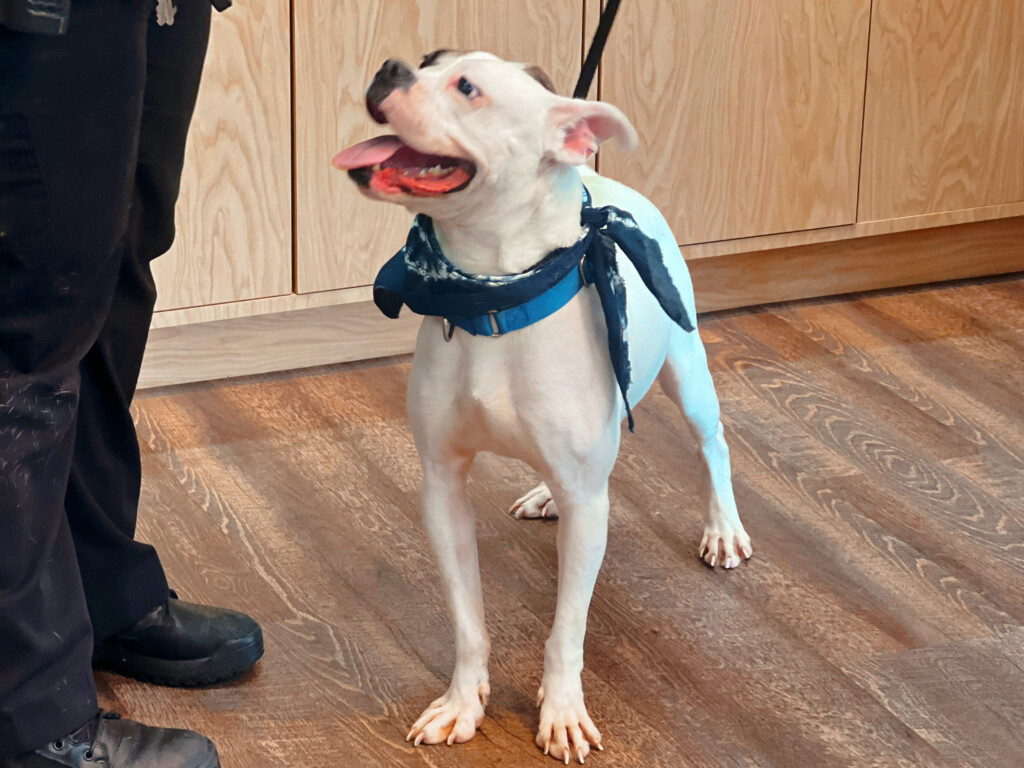 ZANESVILLE, OH – Merle Norman Cosmetic Studio's annual fundraiser will have you looking "pawsh" for a great cause.
Once again, Merle Norman in Zanesville will be hosting Smooches for Pooches from July 17th through the 31st. The community is invited to stop by anytime with a donation to the K9 Adoption Center's Griff Fund. With an any size donation, customers are welcome to try out new lipsticks and put their lip imprint on a post-it note to be judged in a Most Kissable Lips contest. Along with any purchase, Merle Norman is offering a free dog print bag filled with travel sized products and some treats for your dog.
"We just know that there are so many dogs out there that need adopting and so many that need medical care beyond just the usual spay and neutering. That's why we feel it's so important to raise money for the Griff Fund." Owner of Merle Norman Cosmetic Studio, Sharon Shaner said.
The Griff Fund will help the K9 Adoption Center with medical fees for dogs like Nacho. Nacho is this week's dog of the week. He is a year and a half year old boxer pug and is looking for a forever home that can keep up with his playful energy.
"He is a big hugger and kisser. I think he's going to be great with kids. We have found that he is dog friendly and he's been very people friendly so far." Deputy Dog Warden, Erin Fuller stated.
To learn more about Nacho or other pups up for adoption, visit the K9 Adoption Center's website.
Muskingum County K-9 Adoption Center – Dog Rescue (muskingumcountyoh.gov)