Mosaic Tile Tear Down Updates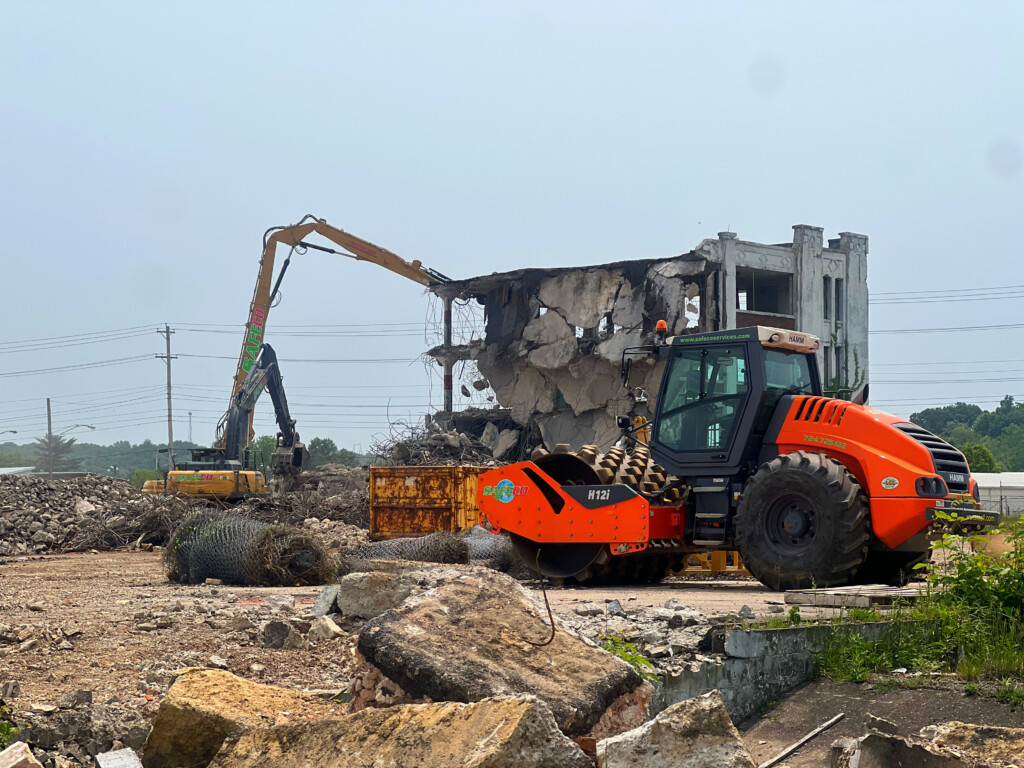 ZANESVILLE, OH – The demolition of the Mosaic Tile in Zanesville continues.
The process of tearing down the factory in Zanesville started in late November of 2022. Since then, the buildings have continued to be in the demolition process. Throughout the process, there has been environmental reports to ensure that the site will be clean at the end of the teardown. There were some environmental concerns on the site, SME out of Columbus has been testing the area to guarantee that the project will pass OEPA's specifications.
"We've been pulling slab for the last couple months as well. We've got some environmental remediation for the lead areas and the arsenic areas that we need to remediate. As you can see now, they're taking down the last building. There's also the stack that needs to be taken down. Last week, the high reach, which you see working there, showed up on site so they made quick work of that building." Andy Roberts, Land Bank Executive Director said.
So far, there are no future plans on what will be put on the property. The main concern as of now is getting the site cleaned up and put back to grass field. Over the last couple days, this project has caused Pershing Road to be closed due to safety concerns.
"Until they bring that structure down, once it's down and safe, then we'll reopen that road to traffic. We apologize for any inconvenience that it's made for anybody. But, just for the safety of passers by and for vehicles, we felt the need to close that road." Roberts stated.
The Mosaic Tile tear down is on track to be completed by the first of July.