Multiple homes catch fire in Roseville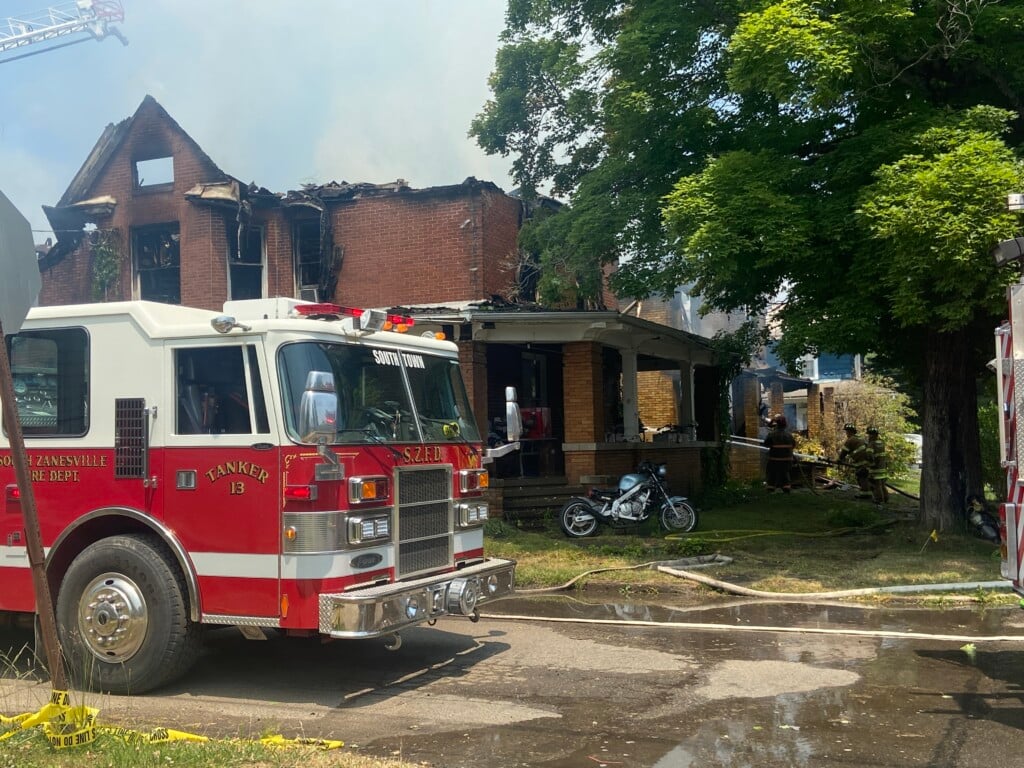 ROSEVILLE, OH- Nearly a dozen fire crews around the area rushed to the scene of three different house fires on the corner of Washington Street and 5th Street in Roseville on June 8 around 11 a.m. 
Thanks to the swift action taken by the fire crews around the area, there were no injuries to report. Two of the three homes involved will be a total loss.  
"Due to the water shortage the fire got out of control and at that time the first house with the wind blowing set the second house on fire and we had a third house on the opposite side caught fire too but we were able to get that out and save it," said Russell Taylor chief of the South Zanesville Fire Department.  
Chief Taylor says the first home had one adult, the second home had an adult and two children, and the third home had seven children and two adults inside the home, but they all managed to get out safely. The American Red Cross is assisting those impacted by the fire.
At the time of the interview there was still no indication as to what started the fires, and it was still being investigated. 
"With the difficulties with the hydrants in non-operation, we've had to call in a ton of resources both from Perry and Muskingum County for tankers, so right now we're currently working on a tanker shuttle, it's going to bring us large amounts of water to be able to contain this fire," said Zach Keylor, water command lieutenant of the Roseville Fire Department.  
The Roseville Water Department is advising that its customers are under a boil advisory until further notice due to all of the water that was used to put out the fires.