Muskingum County Chamber of Commerce Hosted Annual Golf Outing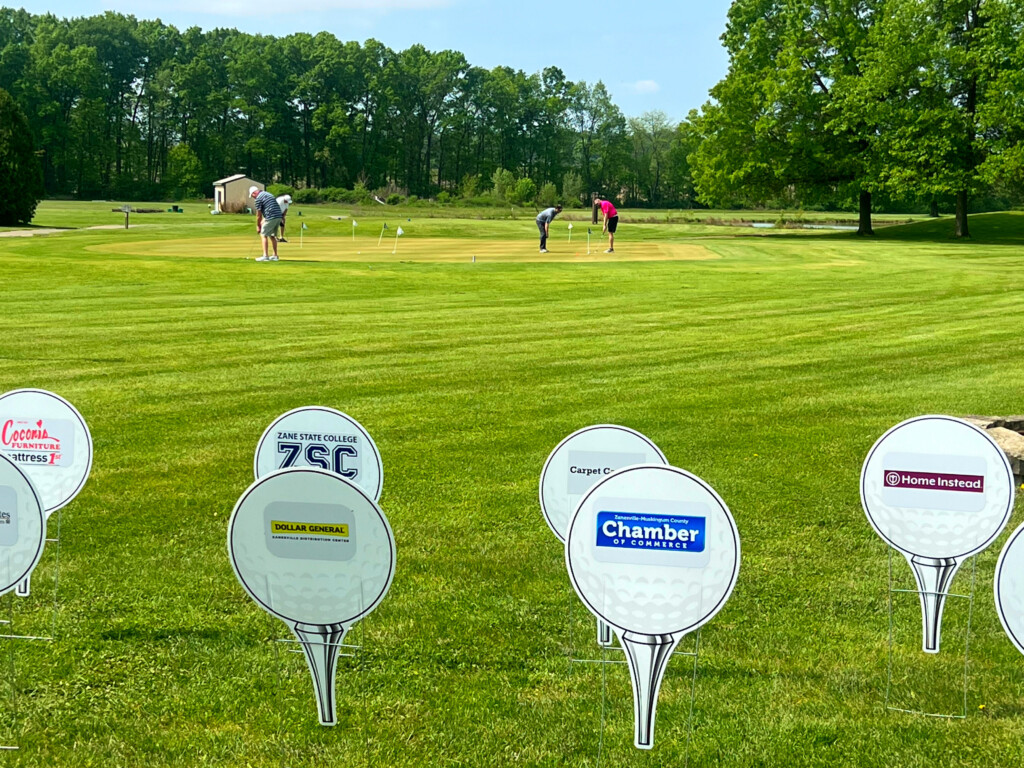 ZANESVILLE, OH – The Muskingum County Chamber of Commerce made "work hard, play hard" a reality.
The annual Chamber Golf Outing was held at the Vista Golf Course on May 19th. With 33 participating teams, chamber members and golfers had the opportunity to network on the turf.
"It's a great way to get out of the office on a Friday. Do some golfing, do some business, have some networking, and spend time with local businesspeople." Muskingum County Chamber President, Dana Matz said.
The outing allowed everybody to connect and work together and enjoy a lunch that was provided to all of the participants. Over 130 players tee'd off, awards were given away to first, second, and third place golfers.
"My favorite part is just getting to see all these businesspeople. Having the chance to spend several hours with 130 plus golfers and chamber members is a great opportunity. We can help them with their needs. They tell us what they need. We can make introductions throughout the day for the businesses. The comradery is our favorite part." Matz said.
The Chamber will be hosting a late summer golf outing in August.
For more information on the Chamber of Commerce, visit their website below.
Zanesville Muskingum County Chamber Of Commerce – Zanesville, Ohio (zmchamber.com)