Muskingum County Commissioners Holds Meeting Regarding Water Projects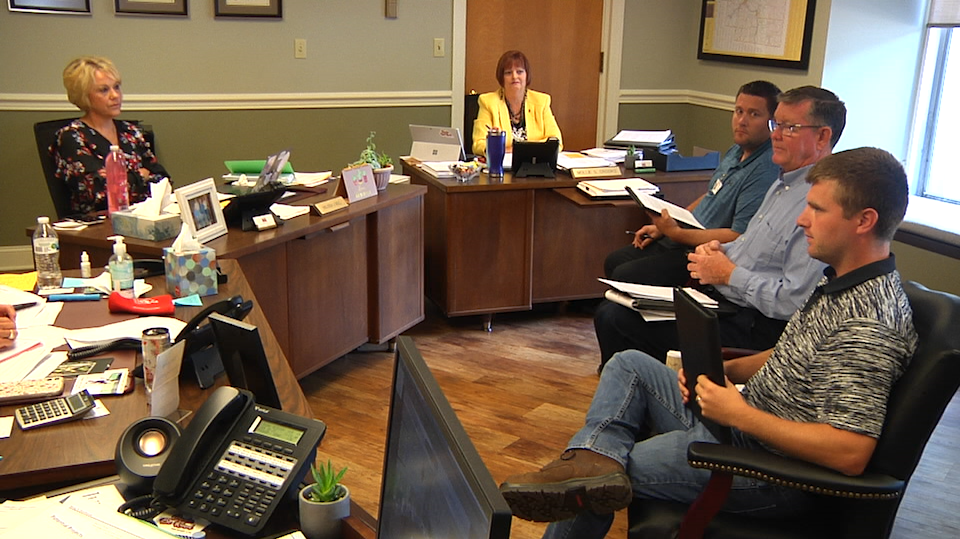 ZANESVILLE, OH – The Muskingum County Commissioners held a meeting on water projects coming up in the community.
Two projects in the area were discuss on the agenda including the Northfield Road, Arch Hill Road and Virginia Ridge, Irish Ridge water projects . Water Department Manager Don Madden met to talk about the Norfield Road, Arch Hill Road water project.
"We were trying to give the commissioners an update on both the projects being installed currently and those getting ready to start and ones that we are planning on as well. The Northfield Road, the Arch Field road water project the contractor is getting close to having all of the water line installed in the ground," Madden said.
Madden said that this project will finish later in the fall, due to a shortage in brass fittings that are not available until October. The shortage was caused by the overflow of projects across the country. Another large project that the county is undertaking is the Vrigina Ridge, Irish Ridge water project.
"We have two separate contractors that have bid that project and they anticipate starting maybe as early as this middle of July, more likely early august, but it is a large project and probably take a year for them to complete the construction," Madden said.
The Water Department also informed the Muskingum County Commissioners that they will be starting on the easement acquisition for Licking View sanitary sewage project and are currently having good conversation with the residents in the area.