Muskingum County Commissioners Meet With Sheriff Matt Lutz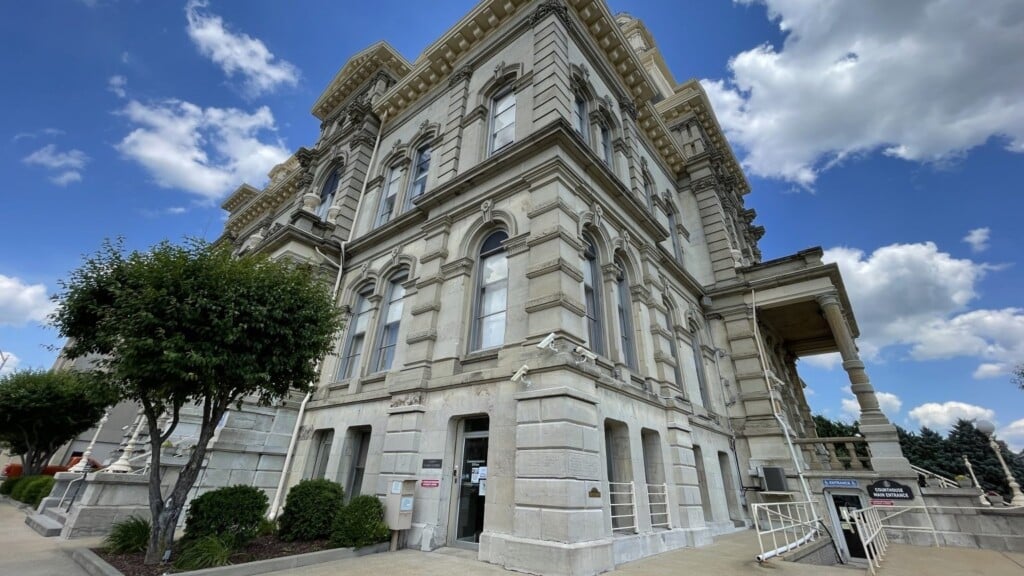 Zanesville, OH-
The Muskingum County Commissioners met with Sheriff Matt Lutz to discuss some changes that may impact you if you own a dog in the county. 
The county will be raising the yearly license fee to own a dog. This came from a study of surrounding counties' dog warden offices and the price changes they went through. It has been a long time since the price has changed and it will be making a significant jump.   
"They've decided to raise up to $16 from the $10 it currently is. That will go into effect in 2024. So, there will be some other increases with that, I don't have those numbers in front of me but some of the stuff we do at the adoption could increase as well," said Lutz.
The new price goes into effect January 1st, 2024. It is important to keep in mind that you need a new dog license each year. There is an option to buy a multiple year license as well. Sheriff Lutz also told us about a new addition that will help the adoption center. 
"We are wanting to put in an automatic start generator for the K-9 Adoption center. The commissioners have given us the green light for that. This week I think we're holding like 58 dogs and we've been up to 72. If the power goes out, that causes a lot of problems for us. So, to be able to manage all of that, we got to find a generator and we're going to have it wired in. That way, it will auto-start if we have a bad storm." 
As a reminder, you can get a new dog license at the auditor's office at the courthouse or the new K-9 Adoption center off East Pike. If you want to see more information about upcoming events with the adoption center, you can visit their website.