Muskingum County Emergency Management Agency Promotes National Preparedness Month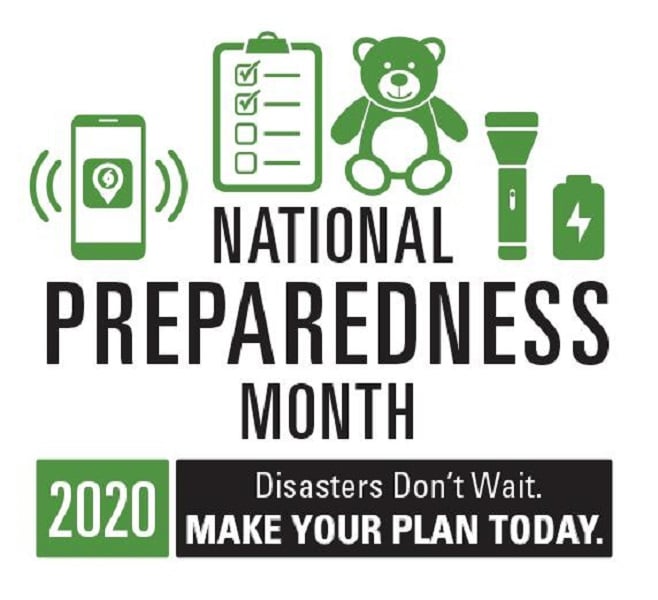 ZANESVILLE, OH – The month of September is National Preparedness Month to promote family and community disaster planning.
National Preparedness Month is done in conjunction with local, state, and federal government. Ready.gov is a website that provides information on preparedness as well as different emergency plan formats.
"National Preparedness Month is getting ready for anything that could happen to us. Whether it's a storm, the COVID. The first week of September is COVID Safety and Preparedness Information so that's to get it out to the public. The second week, next week the 7th through the 11th is to Make an Emergency Plan. The third week is Build a Kit and the fourth week is Youth Emergency Preparedness," Muskingum County Emergency Management Agency Director Jeff Jadwin said.
When making your emergency plan it is important to let neighbors or relatives know what your plans are and to include not only your family in the plan, but pets as well.
"It's just getting people to think ahead. You know we're getting ready to go into fall and pretty soon we'll be having snow and we need to be prepared that if you know we get a heavy snowfall. Snow emergencies, we get power outages and stuff like that. You can't get out and you get stuck at home do you have stuff to do there. Flash lights, portable radios that are battery operated."
Muskingum County EMA Director Jeff Jadwin urges residents to sign up for the Muskingum County Emergency Alert System. You can call 740-453-1655 or register online at citizensalert60.org.