Muskingum County K-9 Adoption Center Dog of the week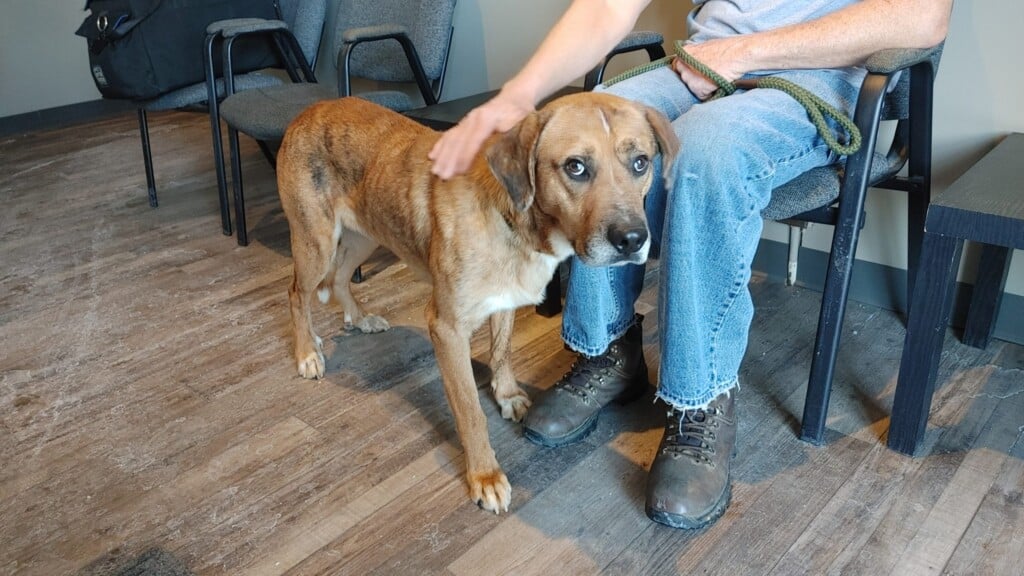 ZANESVILLE, Ohio – After all of the weather and relocating to their permanent home on the East Pike, the Muskingum County K-9 Adoption Center made time to trot out this week's dog of the week.
Muskingum County K-9 Adoption Center Volunteer Doug McQuaid introduced us to Cam.
"Today we have Cam. He came into us as an owner release. He is actually a hound mix. He's approximately 3-years-old. Does very well with keeping a clean kennel. Came from a home where they had a cat and a couple of dogs," McQuaid said. "He's a little shy and timid at first but once he meets you and you approach him in a slow manner to let him know you're not going to hurt him or something like that, he does very well."
Cam does very well in vehicles, loves affection and would be a great couch-potato companion.
The K-9 Adoption Center is involved with fundraiser events and one will be happening next week.
"Starting the 15th of February, we are doing a 'Smooches for Pooches,' which is at Merle Norman. And what they're going to do is actually we're selling Hershey bars for a dollar a piece and any donations as well, and what they'll do is, it's actually going towards the medical fund. And That's helpful very, very helpful. And they will actually match every dollar that we raise, they will match that for us," McQuaid said.
The medical fund is an important resource for the K-9 Adoption Center because an animal shouldn't be put down due to an injury or illness. The fund provides for the treatment and care of animals in need.
McQuaid stressed the importance of wintertime pet safety and noted how little things can make a big difference to your pets health.
"We know that dogs need to go outside… when they come back in, please wash off their feet with warm water. Make sure they're completely dry because they can chafe just like a human being," McQuaid said.
"Absolutely. Straw is the best bedding. You know it doesn't hold moisture, it doesn't get wet and freeze. Please again, if you need a bale of straw let us know," McQuaid said.
The Muskingum County K-9 Adoption Center offers straw along with dog food and cat food to accommodate pet owners and is open seven days a week at its permanent location. For more information call (740) 453-0273 or visit them online at https://www.muskingumcountyoh.gov/Agencies/Muskingum-County-K-9-Adoption-Center/