Muskingum County Library System Encourages Reading During the Holidays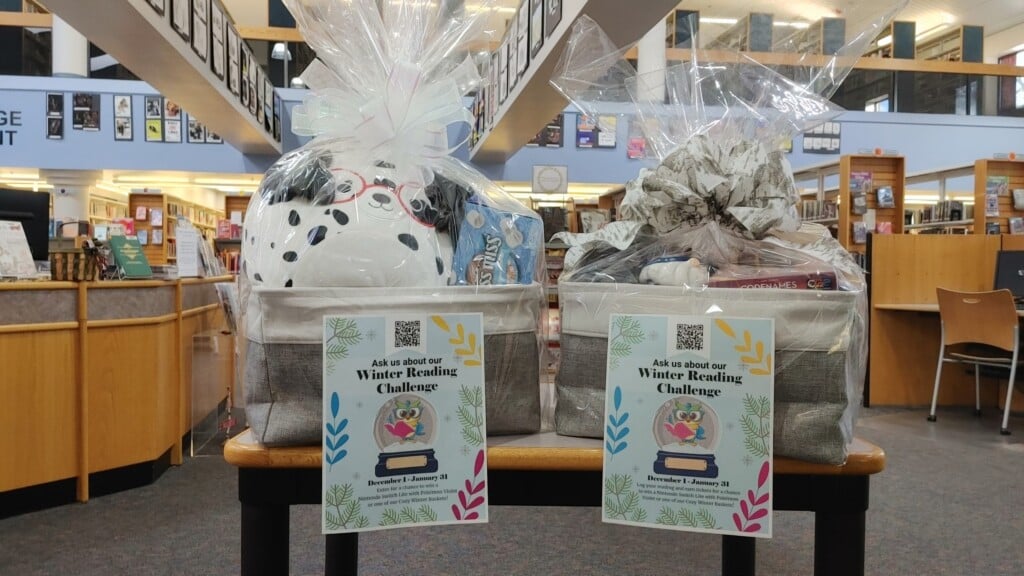 ZANESVILLE, Ohio – In the 21st century, with all of the digital interactivity, reading is an ability that often gets taken for granted. Muskingum County Library System Marketing Assistant Rob Cook explained the importance of reading and the ways the library is promoting it through the holidays.
"Our Winter Reading Program is just under way and it's been through the month of December and runs til January third," Cook said. "It's much like our Summer Reading Program where you read books, you earn tickets and then you can put those tickets towards some really good raffle prizes that we have. We have both children's prizes and we have some prizes for adults. We have some nice, kind of, kits. They have hot cocoa in there, a blanket and some books. Just nice stuff for the winter."
Reading is an important ability that can help you understand language to help you communicate and understand directions that are needed to keep up with technology. The earlier a person begins to read the better they can grasp the ability.
The library is also offering a book bag program that also encourages reading during the holidays.
"We have Book Bags To Go, they're called," Cook said. "You'll see they have little tags on them. This one says historical fiction. There are three books in each bag. You take the bag to the check out, you check them out, read them, bring them back and you keep the bag. So it's a great new way to see some new authors, maybe you're not familiar with."
The Winter Reading Program runs through an app called Beanstack, which allows users to track the amount of reading they have accomplished or paper tickets can be used from any Muskingum County Library location.