National Rowing Championship at Dillon State Park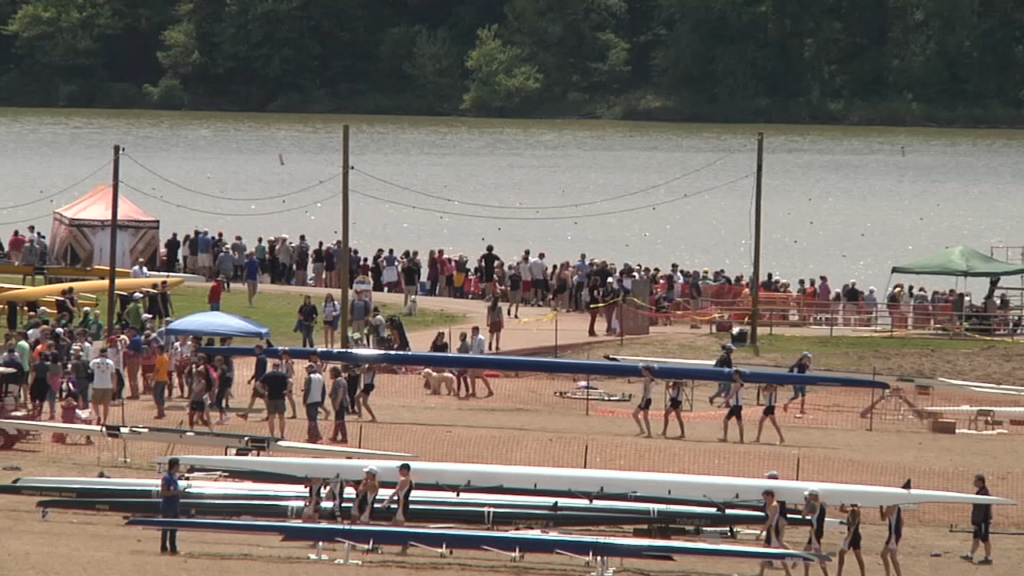 NASHPORT, Ohio – If you are a fan of rowing or are looking for something to do on the weekend of May 24th and 25th, look no further.
People from all over the U.S. are visiting Zanesville for the National Rowing Championship at Dillon State Park. Zanesville-Muskingum County Chamber Vice President Kelly Ashby said this is always a great opportunity for the community.
"Hotels are booked. We will definitely see lots of visitors in our restaurants and shopping," Ashby said. "They're teams, they're hungry, they're students, they like to eat and they like to explore."
Ashby said it is a huge economic impact and there will be an estimated 10,000 to 15,000 people visiting the area for the competition. Community members are encouraged to attend the event and enjoy the experience.
"It's a great great location for observing start to finish and as we mentioned it's a huge economic impact on Muskingum County and we just have guests coming in from all over the United States so it's a great way for us to say thank you for being here, thank you for enjoying our community thank you for spending your money here and we encourage them to come back too," Ashby said.
The championships for these high school teams take place on Friday and Saturday at Dillon Lake. For more information about the competition, head to the Scholastic Rowing Association of America website.