New ways to find your way through downtown Zanesville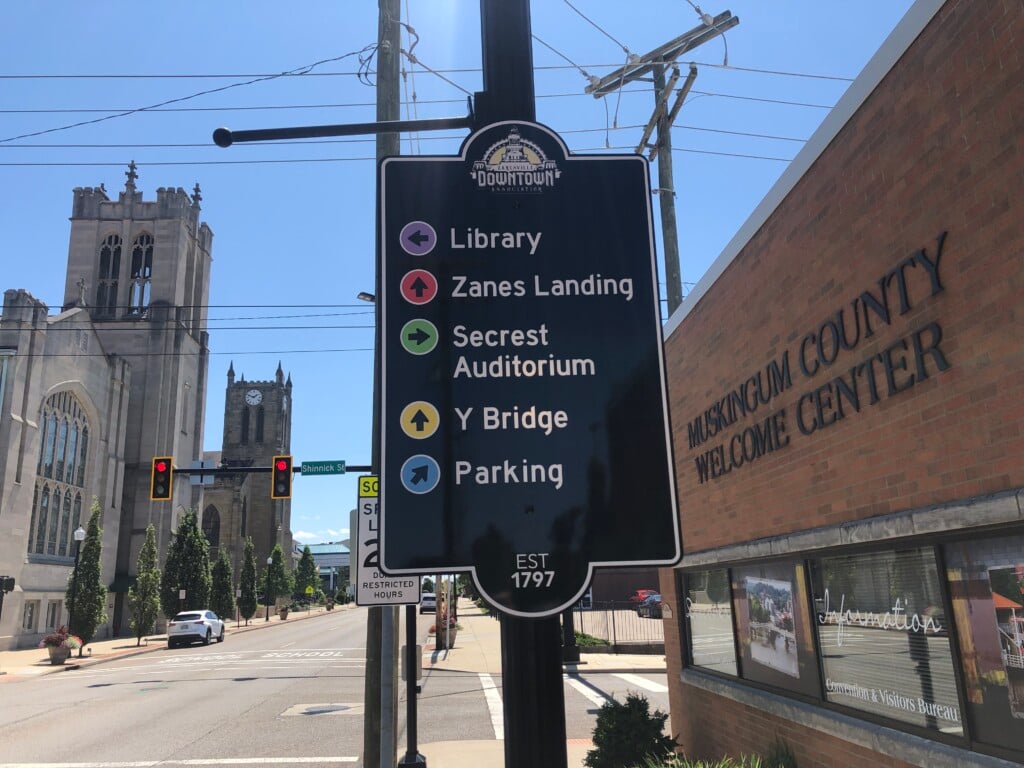 ZANESVILLE, Ohio- Downtown Zanesville officially has a website for citizens and tourists to use to find information on all the good things going on in the area and investing in the town's entities.
Facebook was previously used to communicate Zanesville events, but now the website has even more to offer the area.
"We now have a new website, Downtown Zanesville, in promoting all the good things that go on in downtown area, information on investing in the downtown, so we have restaurants information on there, we have the artist colony information as well," said President of Zanesville-Muskingum County Chamber of Commerce, Dana Matz.
There is opportunity to become a member of the Zanesville Downtown Association which helps raise money to install permanent or semi-permanent improvements into the downtown. One recent installation are the Way Finding signs around town.
"We've recently, just as of this morning, hung our new Way Finding signs of downtown. That's with the money that was used for our previous year's campaign. Next year's campaign will put some more signage in the downtown to help people find, our tourists, find the locations, Zanes Landing Park, the Library, those type of things," said Matz.
For all this information, and more, you can visit the Chamber of Commerce's new website: downtownzanesville.com.