Nuisance Property Demolished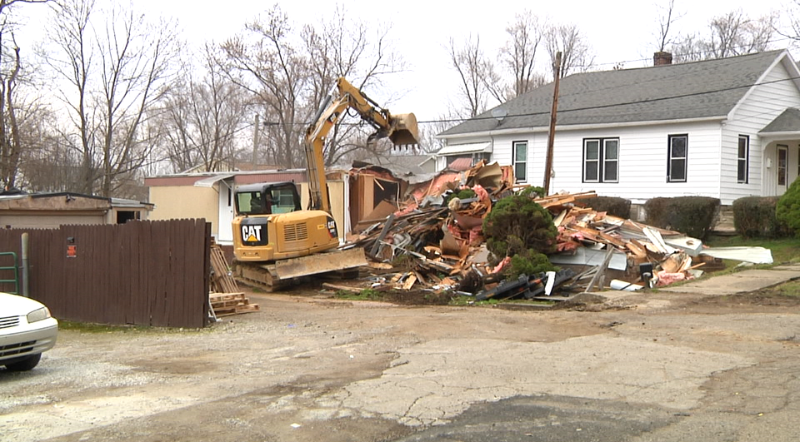 A property connected to a shooting earlier this month
has been demolished.
Officials say the trailer at 725 Bates Street has been
a nuisance in the community for years.
"725 Bates has been a thorn, if you will, in the side
of law enforcement for a long, long time. There have been numerous complaints,
drug raids, and as recent as two weeks ago a shooting or a shooting suspect
came from that residence," said Chief Tony Coury, Zanesville Police Department.
When investigating a March 1st shooting on
Bates Street authorities executed a search warrant at the trailer, which
resulted in trailer owner Gary Workman being charged with permitting drug abuse.

In an agreement with the Muskingum County prosecutor's
office Workman agreed to forfeit the property.
"To say that it's a win for law enforcement. I'm not
here to rub anything into a suspect's face. We don't typically take people's
home but when multiple chances are given to a suspect or given to an individual
to clean up their property and they just blatantly refuse to do so this I
believe is the outcome that they will see here," said Coury.
Terrel McConnell of Zanesville has been charged with
more than 50 counts in connection to the shooting that left one man injured. He was
arrested after a search warrant was executed at a Pine Street residence last
week.