Organics Cafe Opened Today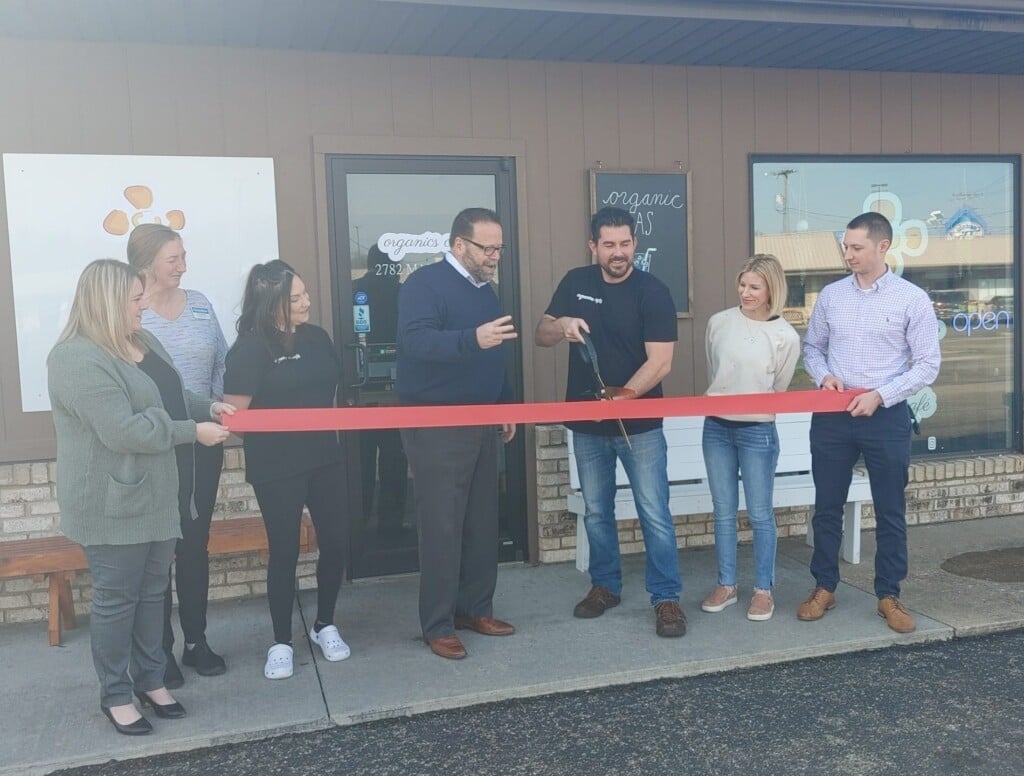 ZANESVILLE, Ohio – A new business opened today that will cater to the health conscious and tech savvy consumers here in Zanesville.
Organics Cafe will be offering smoothies, smoothie bowls, coffees and teas and finger-foods that are nutrient based and less fattening than what other food establishments are commonly offering.
Organics Cafe Owner Matthew Gross discussed the progression that led to the opening of the establishment.
"But we were looking at a new concept to do and we wanted to go organic. My wife is a holistic nutritionist, and a business owner in the community, so we thought about something a little bit different. So we started researching a little bit. Looking at everything and then was able to find all the distributors to help us out, wholesale partnerships with different companies and having established that, now we can go all organic. I'd say about 90 percent of our food is organic now," Gross said.
Organics Cafe is following a push in the food service industry to provide less chemicals and less processed foods.
"Our big mission here is to make sure that people know the ingredients that are going into their food. It's very very important to us that we're very forward with our ingredients. Minimal ingredients, ingredients you can pronounce, nothing processed, no chemicals, things like that," Gross said.
Organics Cafe is located at 2782 Maple Avenue and is working with cell phone technologies such as texting ahead to place orders and DoorDash for delivery. For further details you can visit their Facebook page.