Pershing Road Closure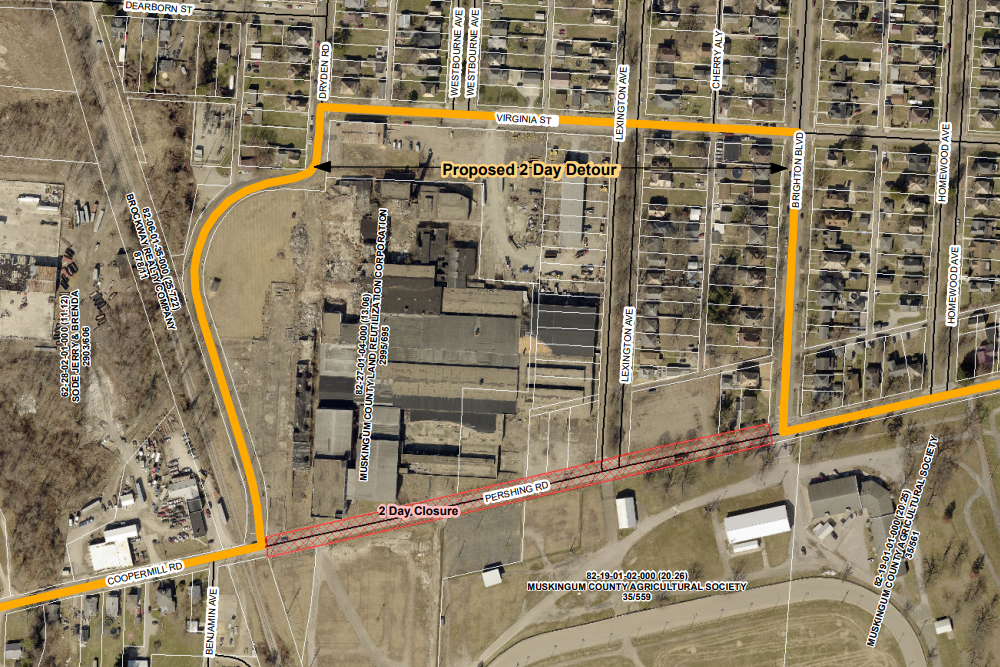 The City of Zanesville announced that Pershing Road will be closed between Brighton Boulevard and Dryden Road on Wednesday, May 24th and Thursday May 25th.
The road will be closed to allow crews to begin demolition work at the former Mosaic Tile building at 1421 Pershing Road.
Please use caution around the work zone.
A detour will be posted using Dryden Road, Virginia Street, and Brighton Boulevard.