Pets of the Week: Geerta, Valentina and Bridgette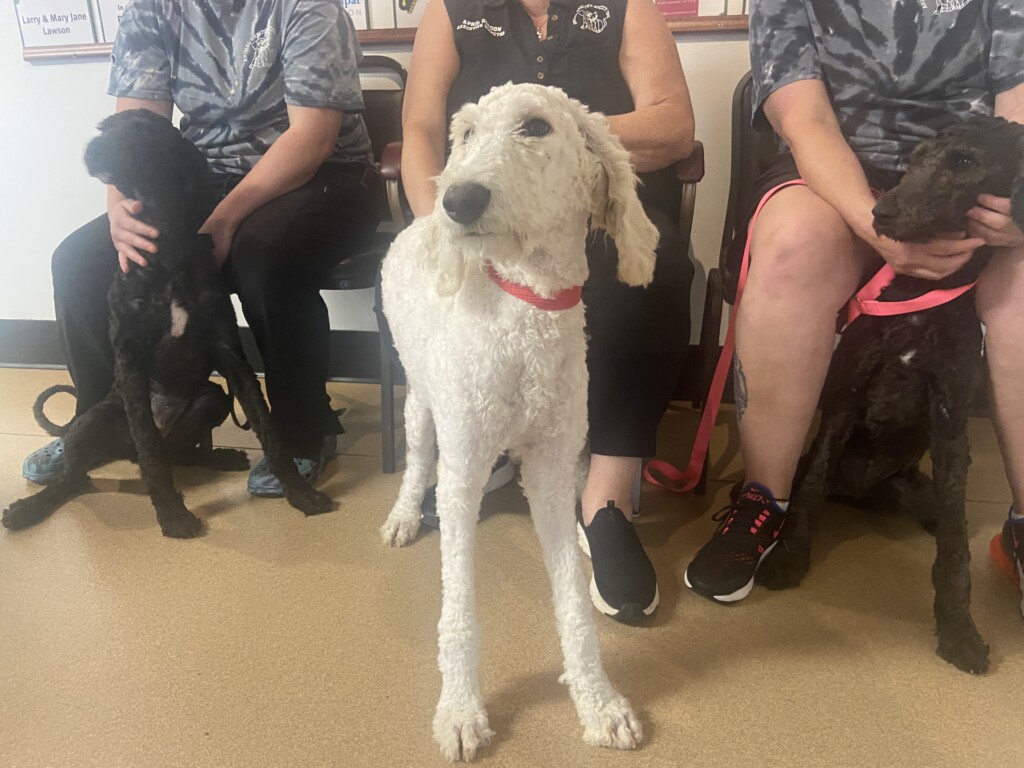 ZANESVILLE, OH- The Animal Shelter Society has three featured Pets of The Week for this week.
Meet Bridgette, Geerta and Valentina. These three dogs are all 7-month-old female siblings.
"We have the three standard poodles that came to us about mid-July, it was actually a case that came through the Humane Officer here in Muskingum County, they came from an alleged puppy mill, and they came in in pretty bad shape, our Animal Care Manager, our vet room had to shave them down just so they could eat on certain sides of their mouths, one was cut pretty bad where the owner allegedly used scissors to try and trim the dogs down, so you know it's not all puppies and kittens and good stories here at the shelter, this is what we do and that is why we have over 120 animals in our care," said April Gibson, the executive director of the Animal Shelter Society.
All three dogs are very friendly and get along well with other dogs. They are currently ready for adoption and waiting to find their forever home.
"Before you do, go on our website or stop by the shelter and study the breed, know what you're getting, it's very important, it's just not a dog, there's certain breeds and we want to make sure we're doing what's right for these animals, that's our goal, it's not finding the right dog for the families, it's finding the right family for the dog," said Gibson.
Gibson would also like to remind everyone to save the date for 4th Annual Barktoberfest on October the 18th at the Vista Golf Course. For more information on adopting an animal be sure to visit the Animal Shelter Society's website.