Philo Bridge Accident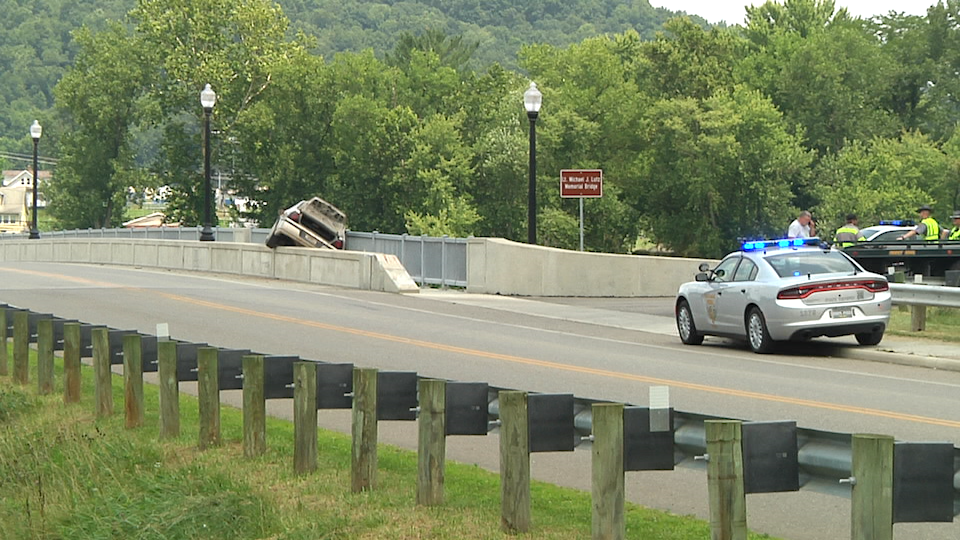 PHILO, Ohio – There was a scary looking accident that took place on the Lt. Michael J. Lutz Memorial Bridge today where a car climbed the guardrail before coming to rest in the pedestrian walkway. 
Sgt. Thomas Davis with the Zanesville Post of the Ohio State Highway Patrol responded to the scene shortly after 1 p.m. and described how the accident took place.
"69-year-old James Drake was driving Eastbound on Bridge Street," Davis said. "He claims he fell asleep. [He] went across the bridge here and drove up on the abutment here and hit the railing. He came to rest. No drugs or alcohol were presumed for the crash and no injuries were sustained as a result of the crash either. Pretty cut and dry. No injuries. Speed was not a factor. Just the individual fell asleep, he'd been working all day and got tired."
Davis noted that the walking path on the South end of the bridge had to be closed until the car was removed and that traffic was able to flow across the bridge in both directions.
The Muskingum County Engineer's Office was on site for inspection and no serious damage was reported.