Pop Up Shop in Colony Square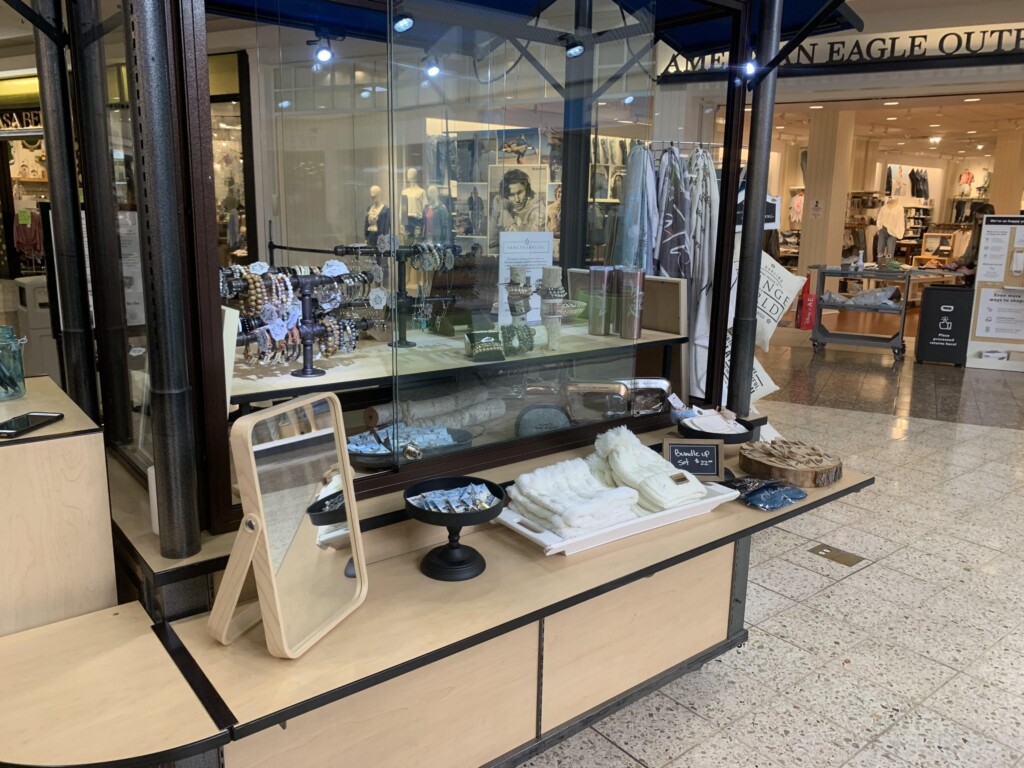 ZANESVILLE, Ohio-Sanctuary Girl is a brand new pop up shop located in the Colony Square Mall.
This particular shop is a branch owned by Andrea Dowding. There is a larger permanent store located in Columbus.
"Sanctuary Girl is about two or three years old, started in Atlanta by a dear friend. A woman who really felt like the message of inspiration and faith needed to be spread either through wearing it or covering yourself in blankets. A dear friend of mine in Columbus, we decided to bring this concept to Ohio, so we have all the retail rights to Ohio.", Dowding told WHIZ.
Andrea's granddaughter Landon Prouty helps run the shop. They sell a bevy of pieces including hats, jewelry and blankets, among other larger pieces.
"We are expanding the line, so we are going to be bringing in some specialty items from Ohio artists. There's a whole series of hope artwork that an artist did up in Cleveland that we're bringing in just highlighting that local Ohio work. Then my friend Lori, who owns the flag lady flag store, she does custom banner work.", Dowding continued.
The shop is only open on weekends and will run through Easter weekend.