Rooster Crowing Contest Takes Place at the Muskingum County Fair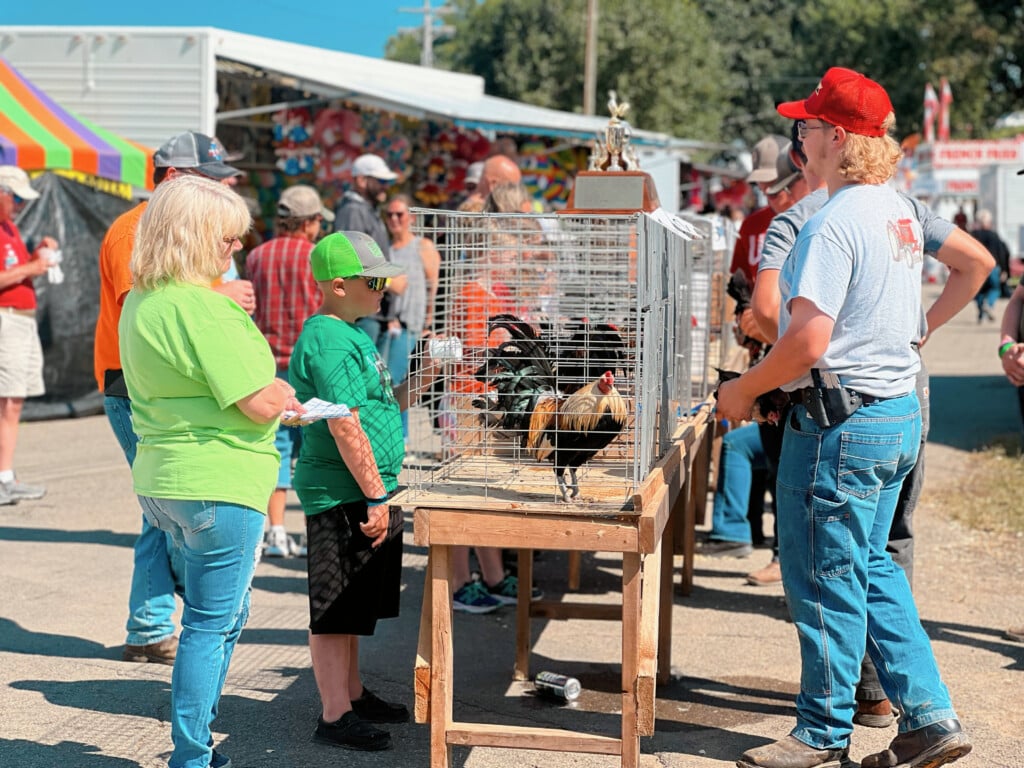 ZANESVILLE, OH – It was about four hours past sunrise, but yet at Muskingum County Fair, the roosters began to crow… continuously.
All the noise started around 10:30 Friday morning during the annual Rooster Crowing contest. Enthusiasm filled the fairgrounds when contestants put rooster crowing to the test. A dozen roosters and their owners gathered around to showcase the vocal skills of their feathered friends.
"We count the crows for each time that they crow. It's 31 minutes. Old rules, the old timers always said they 'needed one more minute' it used to be 30 minutes, so they made it 31 minutes long." John Wilson, Rooster Crowing Competition Winner.
A long-standing participant, John Wilson, said his rooster crowed 84 times, which made him the winner of the competition. He's been doing this since he was nine years old, and today was the first time he's taken the trophy.
"It's a cool environment, it's a cool vibe. Everybody gets around and rallies around the birds." Wilson said.
Saturday is the last day for the Muskingum County Fair. You can find tomorrow's event schedule on the Muskingum County Fair website.
The Muskingum County Blue Ribbon Fair – Fairgrounds – Ohio (muskingumcofair.com)