ROSECRANS DEFEATS FISHER CATHOLIC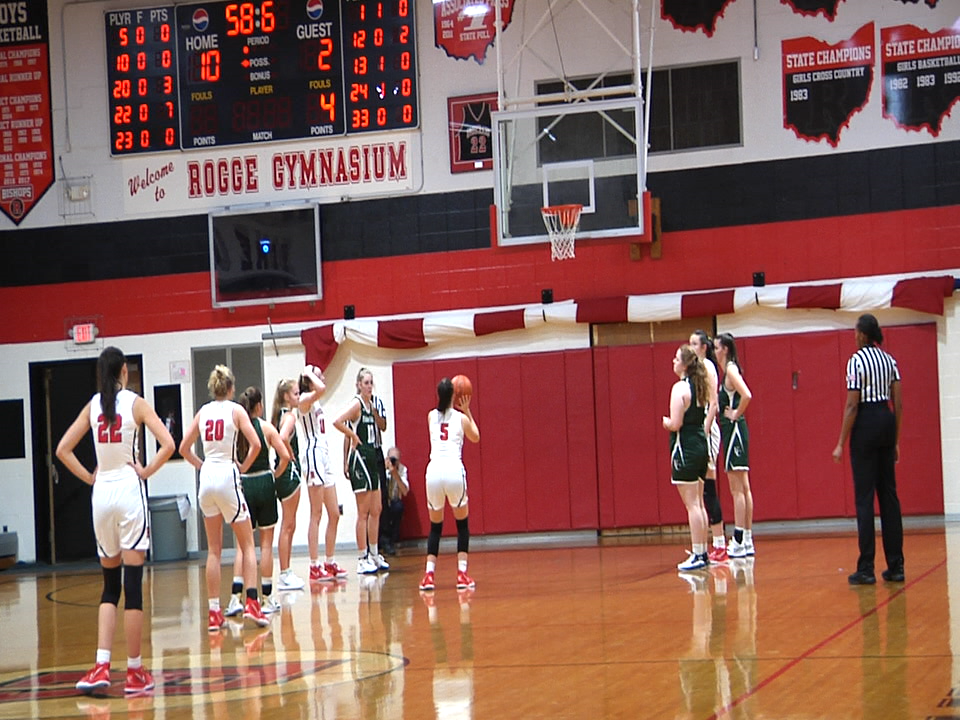 In our WHIZ Featured Game of the Night, it was the Rosecrans Bishops Girls Basketball team facing off against the Fisher Catholic Irish.
The Bishops took control of this one early, scoring ten quick points in the first quarter.
The Irish were looking to respond but the Rosecrans defense shut down early chances.
Fisher Catholic made a couple shots to cut into the lead, but that would not be enough as Rosecrans takes this one, winning 46-31.