Roy V. Williams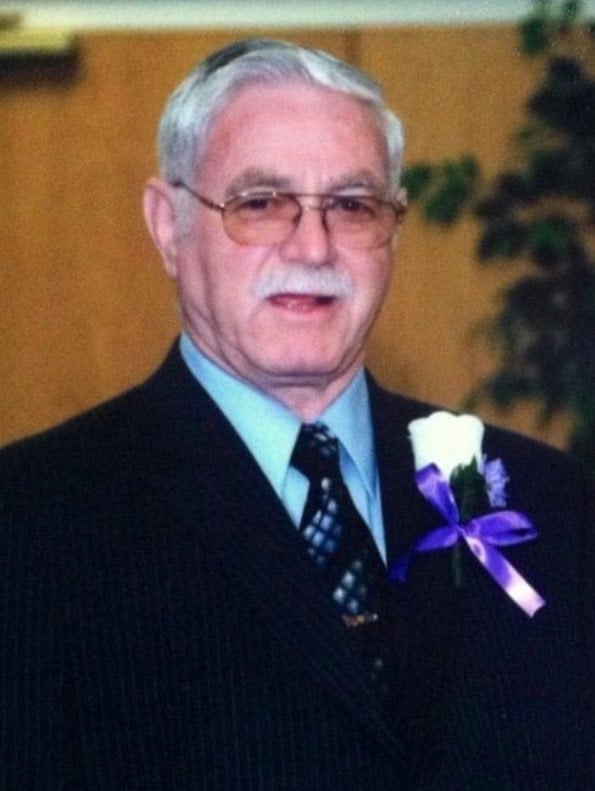 Roy V. Williams, 83, of Duncan Falls, peacefully passed away on August 15, 2023, surrounded by his loving family, following a resilient battle with Parkinson's Disease. Born on April 17, 1940, in Morgan County, Roy was the son of the late Glenn and Faye "Bea" (VanHorn) Williams.
Roy's journey through life saw him retire in 1994, following 30 years of dedicated service at Ohio Bell. His commitment extended beyond his profession as he took on leadership roles, serving as the President of the DunFalls Board for several years and as President of the Philo-Duncan Falls Little League. Roy's heart was rooted in service to others, a commitment that manifested through his devoted involvement with local fire departments.
From a young age, Roy's association with firefighting began beside his father, and he formally joined the department in 1961. After relocating to Philo, he spent seven years with the Harrison Township Fire Department, four of which he served as Assistant Chief. Returning to the Wayne Township Fire Department in 1971, Roy dedicated numerous years as Assistant Chief. He took on the mantle of Chief in 1978 and 1979, and further held the position of Lieutenant for many years. His remarkable 52-year journey with the department garnered him numerous honors, a testament to his unwavering dedication.
Roy is survived by his devoted wife of 61 years, Mary Lou (Harlan) Williams, whom he married on November 23, 1961; his four children: Kelly (Tammy Harris) Williams, Lisa (Perry) Clark, Diane (Bob) Blake, and Michael (Jackie) Williams. He also leaves behind his three grandchildren: Erin (Chase) Kiser, Tyler Blake, and Mason (Jaylynn Arnold) Williams; his great grandchildren, Camden and Kate Kiser, and Jy'lor Williams; his sister, Cheryl Seyerle; his sister-in-law and brother-in-law, Janet (Donald) Staker; and several nieces and nephews.
Preceding Roy in passing were his parents, Glenn and Faye "Bea" Williams, and his brother-in-law, Carl Seyerle.
To honor Roy's memory, please consider making memorial contributions to the Wayne Township Fire Dept, PO Box 336, Duncan Falls, Ohio 43734, or plant a tree as a living tribute to his life.
Visitation hours will be held from 4 to 7 on Thursday, August 17, 2023, at the Farus Funeral Home of Duncan Falls. The funeral service, officiated by Pastor Steve Harrop, will take place at 11 am on Friday at the Funeral Home. Roy's final resting place will be the Duncan Falls Cemetery, with honors provided by the Wayne Township Fire Department.
Roy's legacy of service and love will forever resonate in the hearts, minds and community of those fortunate enough to have known him.