Sertoma Pancake Day 2018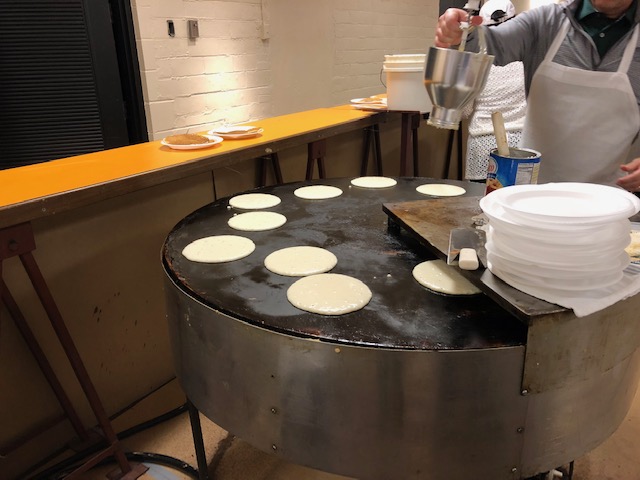 ZANESVILLE, Ohio – All you needed was a ticket and a big appetite, today was the Sertoma Pancake Day.
Tickets were $7 in advance, and $8 at the door. The Sertoma Club started serving people at 6 a.m. Shortly before noon, they saw one thousand people fill Secrest Auditorium, by the end of the day, they expected to serve 3,500 people.
"It's been pretty steady all day, people coming in eating a lot of pancakes and sausage, and having a good time," said Sertoma member, Chief Russell Taylor.
"Sertoma does a lot in the community, they provide a lot of good. So anytime that we can partner and give back, we're definitely right there helping out," said Pancake Day volunteer, Adele Gall.
All the proceeds from Pancake Day goes to the Sertoma Project Fund which helps those who financially need help purchasing hearing aids. Pancake Day is a new event for some community members, and a tradition for others.
"I didn't think it was this big, you know, but it's much bigger than I thought," said Alexander Mealick.
"We've come every year, forever and ever and ever. We always come with family and friends, and we just have a very nice time," added Juli Wahl.
Sertoma Pancake Day ran until 7 p.m. Wednesday evening at the Secrest Auditorium.