Sheridan Preps for Final 4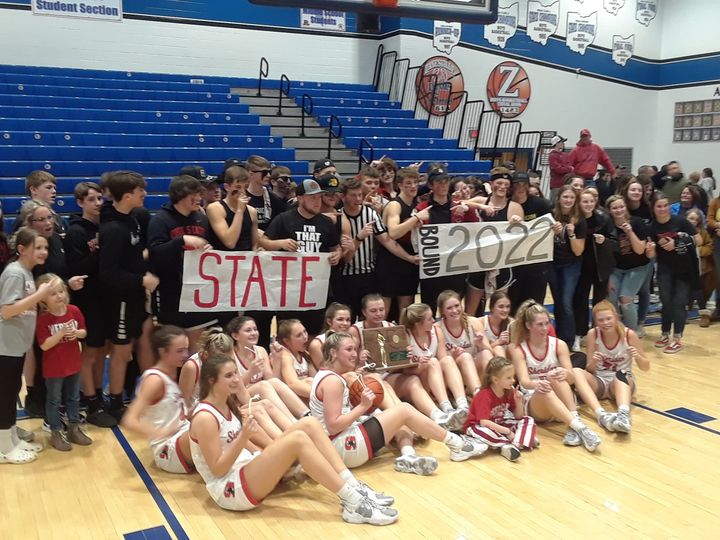 The Sheridan Generals Girls Basketball team is making its return to the Final Four at Dayton.
Sheridan has made it this far, but is not content with coming home without hardware.
The Generals are led by their "Big Three"- Faith Stinson, Jamisyn Stinson, and Bailey Beckstedt.
"Coming out of freshman year we didn't end it how we wanted it to but me and a couple of the other seniors always say we came in with a bang let's try and go out with one," said Sheridan Senior Faith Stinson. "That was pretty much our motto at the beginning of this season knowing that we had a pretty good chance to make it out of our region so just keeping that mindset and knowing that we have a team that can go…it's great that we went our freshman year and it's great that we can go now."
The difference-maker as of late has been their depth. Nora Saffell, Abby Dupler, and Halle Warner have stepped up and contributed to their success.
"At this point in the season you do a lot of stuff to prepare for the other team I mean we have the things we've been working on all year in terms of our offense and our principles but just practicing in terms of game prep for what Norton is going to do which is their full court press and running and jumping and trapping us all over the floor we have to be able to handle that so today you know we tried to get a lot of shooting in but we also need to try to prepare for their press," said Head Coach JD Walters.
Now, the Generals know they need to focus on what got them to this point and stick to the game plan. Their state semifinal game is on Thursday at 6 p.m. If you can't make it to the game in person you can listen to it on Z92.7 and on our website whiznews.com