South Zanesville Fire Department Invites Community to Annual Chicken BBQ Dinner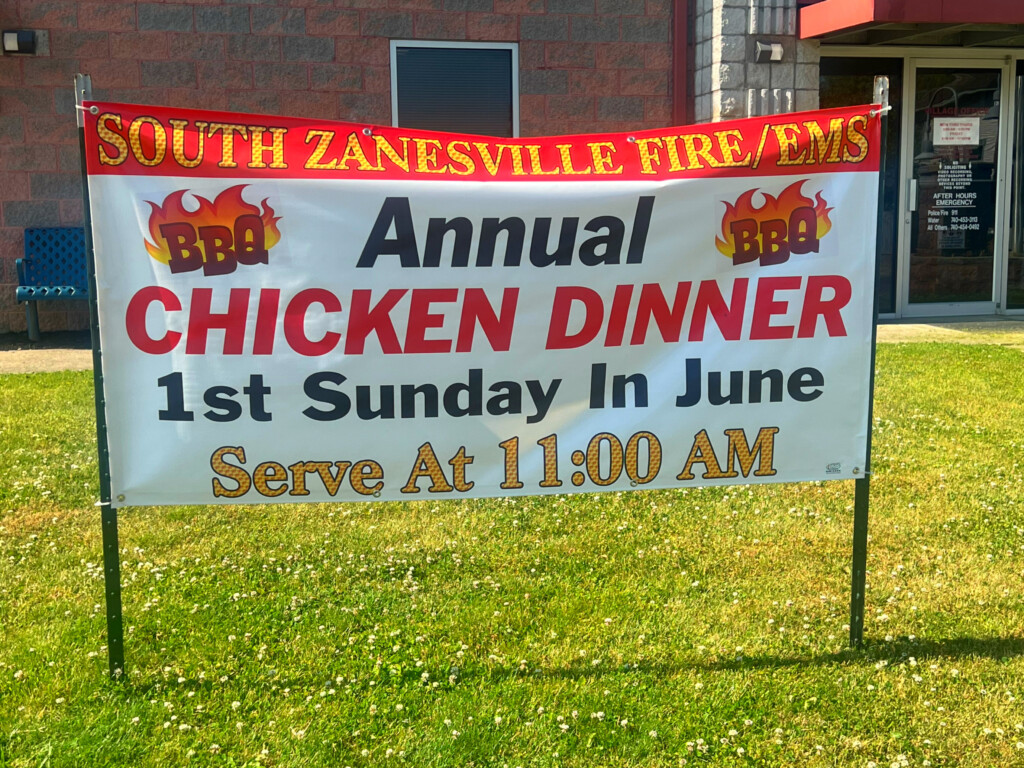 S. ZANESVILLE, OH – It's officially June and as the sun comes out, so do the grills at the South Zanesville Fire Station.
The South Zanesville Fire Department is inviting the community to their 62nd annual Chicken BBQ Dinner. The dinner will take place at the South Zanesville Fire Department Sunday, June 4th, beginning at 11am and will run until all 1,300 chickens have been sold. The Zanesville Boosters will be grilling the chicken.
"The chickens so delicious, juicy, that's my favorite part. But it's so nice to see the people come year after year and enjoy fellowship." South Zanesville Fire Chief Russell Taylor said.
The dinner includes grilled chicken, apple sauce, and slaw. Tickets are $10 and all proceeds will be going to benefit the South Zanesville Fire Department. You can purchase your ticket ahead of time or the day of the dinner at the fire department.
"People in the community look up to the fire department because in their time of need, the fire department is always there for them. We just love our community and the support we get from them. This is one way we can give back plus raise a little money for a fundraiser. " Chief Taylor stated.
They will be offering dine-in or carry-out.