South Zanesville Fire Department to Host Community Yard Sale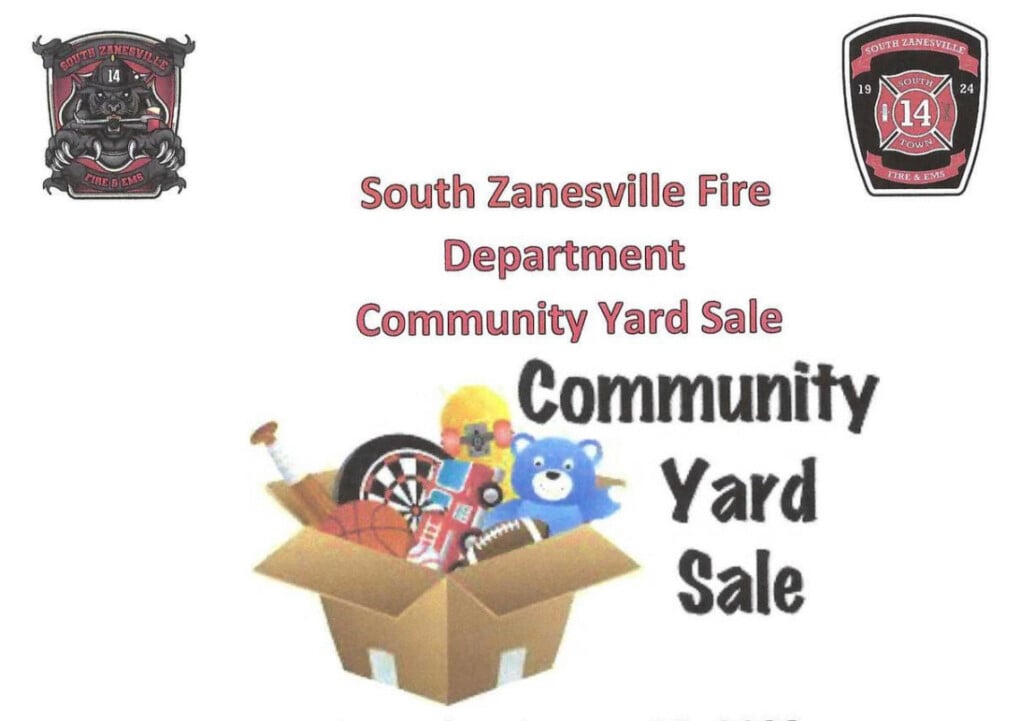 SOUTH ZANESVILLE, OH – The South Zanesville Fire Department is inviting the community to come out to shop and to enjoy some food truck grub.
The South Zanesville Community Yard Sale will be held Saturday, August 26th from 8am to 4pm at the South Zanesville Village Park. So far, over 10 vendors have registered with a variety of different items.
"We had several people in the community ask us to throw a yard sale on. So, we decided to and believe it or not, we've already hooked in 11 or 12 vendors that are willing to be there, and we have one to two food trucks already." South Zanesville Fire Chief Russel Taylor said.
For $20, you can reserve a space to set your vendor up at the park, and the money raised will be going towards the village park to help with upkeep, along with the Fire Department to help purchase equipment.
"Times are hard. Money is tight. People love to go to yard sales, so why not take advantage and make a dollar to help fund the park and fund the fire department? People enjoy yard sales on the weekends." Chief Taylor said.
For more information or to reserve your spot for the sale, visit the South Zanesville Fire Department's Facebook page.