State Leaders Celebrate the Success of Zanesville's Downtown Exchange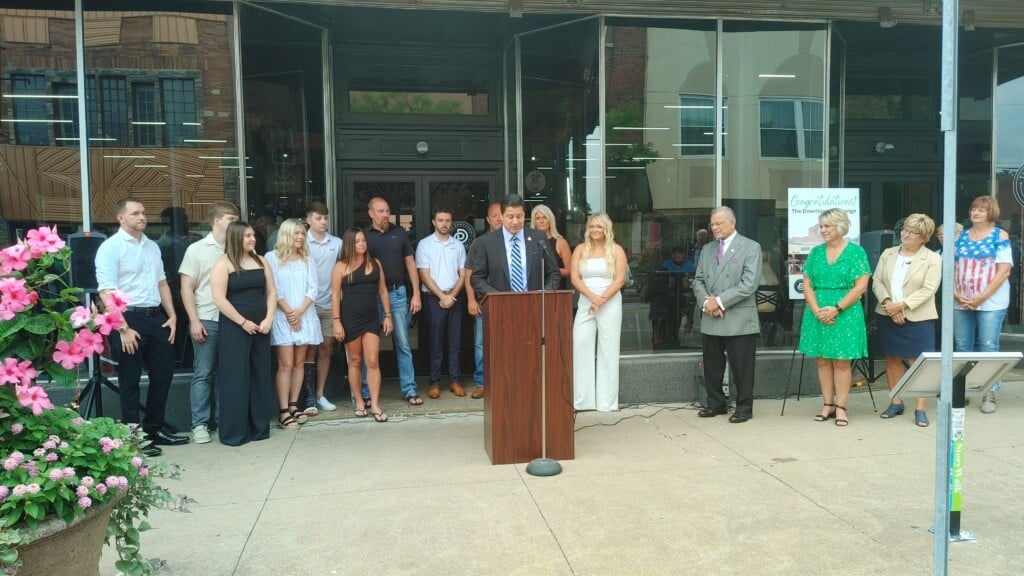 ZANESVILLE, Ohio – The downtown has flourished and floundered through the changing times and the expectations of what it should be.  
A $1.1 Million dollar revitalization effort between JobsOhio, Ohio Southeast Economic Development and Zanesville-Muskingum County Chamber of Commerce has come to fruition.
The Downtown Exchange was officially recognized this morning by a ribbon cutting ceremony and JobsOhio President and C.E.O. J.P. Nauseef discussed the origin of the project and how it can benefit communities on multiple levels. 
"This is a great program. It's called the Vibrant Community Program and it was really started based on the challenge and inspiration from Governor DeWine and Lieutenant Governor Husted for JobsOhio to identify programs that could help all Ohioans. And so you know we got a unique product in Ohio. We have large cities, medium size cities but these small towns and I think what we've found, were the people that live in these small towns were passionate about them because they're wonderful," Nauseef said.
Ohio's slogan is the 'Heart Of It All' and state leaders have come to understand that the many communities throughout the state are what make up the 'Heart of Ohio'. 
The aim of the project is to create an attraction in the center of the community that can act as a springboard for other businesses to build and grow around.
"There are several vendors delivering outstanding food services," Nauseef said. "It's a place for people to gather and when people come together and gather  and collaborate, there's opportunity for invention and creation and business startups, which create more jobs. So we're really hopeful that this is really the beginning of the re-emergence of Ohio's small towns. Like what's happening here in Zanesville right now."
Since it opened earlier this summer, Zanesville's Downtown Exchange has been a convenient option for community leaders, business leaders and neighborhood employees to socialize, collaborate and grab a quick meal.