State Rep. Holmes Speaks at Memorial Day Ceremony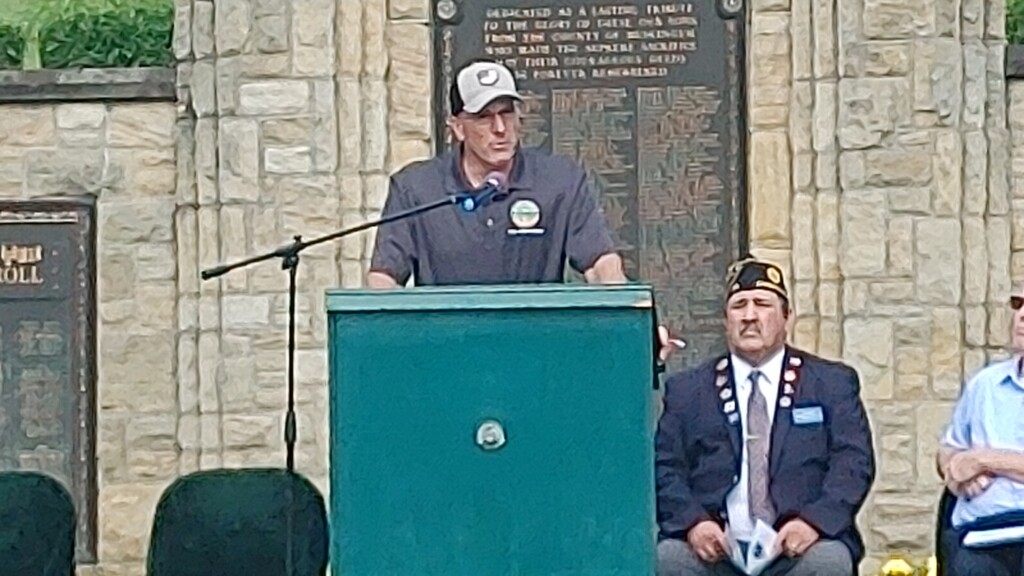 ZANESVILLE, Ohio – Memorial Day is a holiday that is held on the last Monday in May to honor the sacrifice made by servicemen that fought to protect our way of life and Monday morning local State Representative Adam Holmes was the keynote speaker at the ceremony held in Zanesville Memorial Park.
"Memorial Day has a lot of meaning for me," Holmes said. "I was an active duty marine for almost 30 years. I retired as a colonel. I have a lot of friends I lost along the way for me personally. So it has a lot of impact. But more importantly it really represents this tribute we pay to veterans throughout our history in Ohio."
Holmes said he enjoyed being out in the community and was proud to serve in a district that sent soldiers who dutifully fought in some of the biggest battles in our nation's history.
"Freedom isn't free," Holmes said. "You hear that said a lot but it has to be defended perpetually. And remembering those that sacrificed everything so we all can have wonderful days like today. That kind of gratitude is really important to maintain in our nation, in our spirit. And recognizing that we're always going to need to be protecting this freedom."
Holmes' speech honored local, fallen servicemen, who throughout our nation's history, lost their lives, so that we could live in a free, more perfect union.