Students Gave Nursing a Shot at OUZ's Nursing HEAT Camp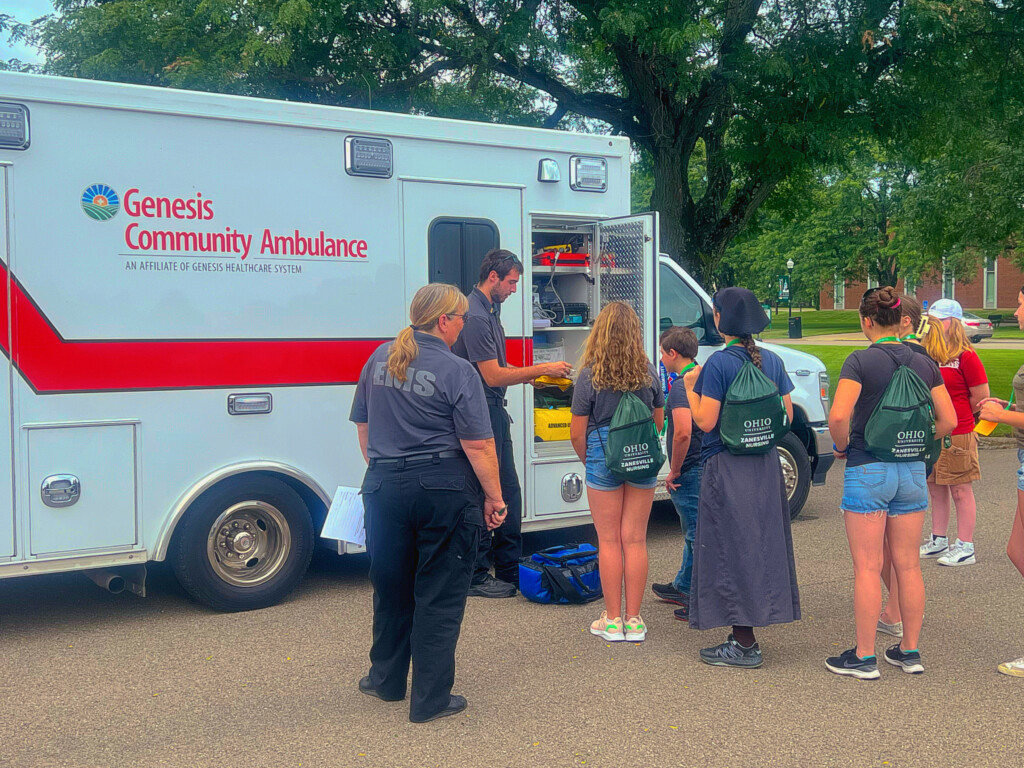 ZANESVILLE, OH – 7th, 8th, and 9th grade students gave nursing a shot at a Nursing HEAT Camp this week.
The Ohio University in Zanesville held a Nursing HEAT Camp for 25 students that are interested in health occupations. The free three-day camp was held in the OUZ nursing labs and simulation center, giving students a hands-on opportunity to master various nursing skills.
"They did visit our local hospital, Genesis. They were able to get into some other areas, which were great exposure into the environmental team there at the hospital and the IT technology, the physical therapy and occupational therapy as well as the lab." Teresa Polen, Nursing Department Assistant Instructor of Instruction said.
Today was the final day of the camp, and they encompassed first responders to experience some medical activities behind the scenes.
"Today we have the Community Ambulance participating, and we have the Zanesville Fire Department. We were also to have Air Evac come in, and that's a helicopter but being first responders, they did get called out. So, unfortunately, they're not able to come today. But that's all exposure, these students are getting those great opportunities." Polen stated.
OUZ plans on hosting this event again next year.