Successful Souper Bowl Benefit Luncheon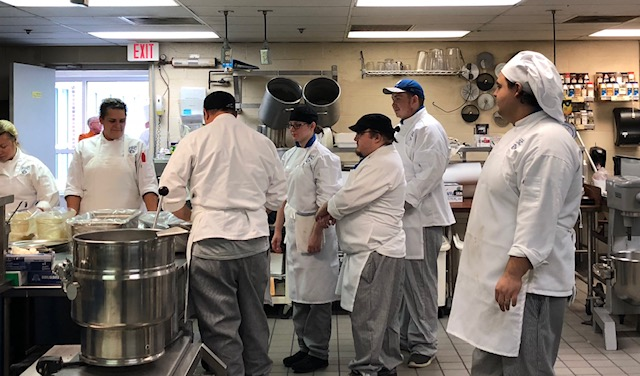 ZANESVILLE, Ohio – Members of the community made a stop at the Zane State campus for the 22nd annual Souper Bowl Benefit Luncheon.
They call it "A Simple Meal to Meet Basic Needs," because the event benefits organizations such as the Christ's table, Eastside Community Ministry, Fellowship of Christ's Community, Muskingum County Center for Seniors, and the Salvation Army. The food and soup is prepared by the Zane State Culinary Arts Department, featuring all you can eat soups, hot dogs, sloppy joes, cookies, and drinks. Program Coordinator for the Culinary Arts Department, Marco Adornetto, says this year was another successful turn out.
"I've been walking around, I saw the Mayor out there and some other people from the community. Seems like everybody is having a great time. It's just great for the community and it's great for the students to learn large volumes of soups and how to do this," Adornetto said.
The students started preparing for the soups at 8 a.m. Culinary Arts student, William Trotti, says this event is rewarding to be a part of.
"It makes me feel like I'm a part of something bigger than just myself. Helps me to feel like I'm actually doing something to help somebody else," Trotti mentions.
The luncheon ran from 10 a.m. to 2 p.m on Sunday, October 21rst.