Suicide Help Line Signs in All High Schools in Muskingum County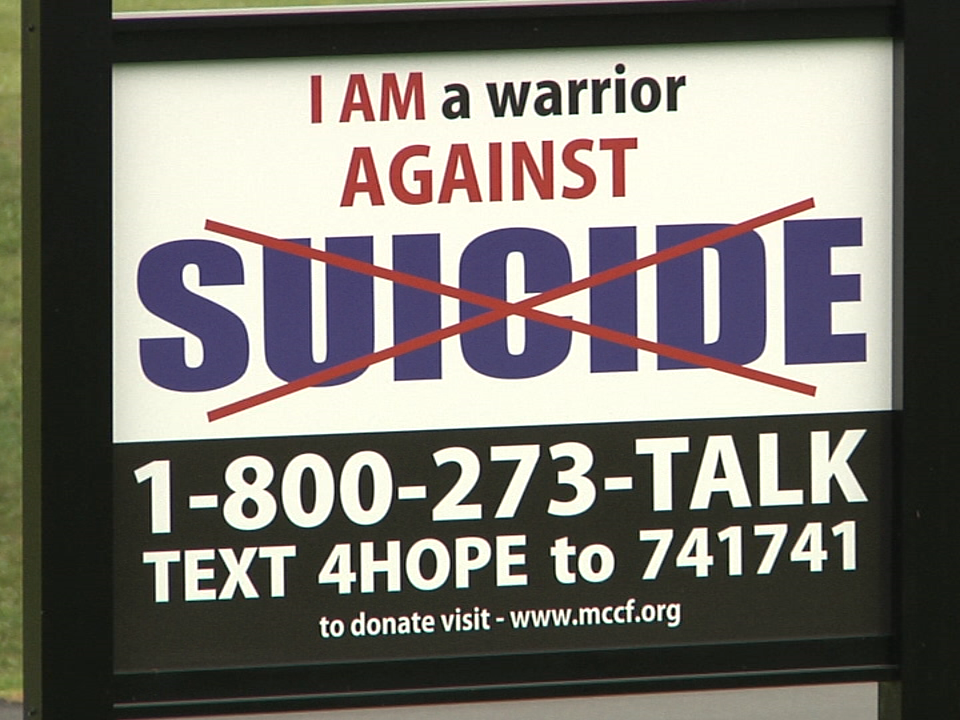 ZANESVILLE, OH – The group "I Am A Warrior Against Suicide" has made it their mission to get suicide help line signs in every high school in Muskingum County.
Organizer Beth Ingram says that goal has been accomplished and she is working on getting signs in elementary and middle schools as well.
"These are now elementary schools that want signs and middle schools because as of November 2019, and get this, number one leading cause of death in our children is suicide from the age 10 to 24. We've got to keep these numbers available for hope because nowhere else are they displayed. The text line and the 800 line to call 24 hours a day a trained counselor."
"I Am A Warrior" is also running a contest, starting August 1st you can mail in a list of completed random acts of kindness towards first responders.
"I am a Warrior is challenging the community to the most random acts of kindness to our first responders. Examples could be hand written notes, keep scotch tape in your car, tape it to the doors of the precincts, drawn picture of a child or if you're an artist or dabble in it, anything, baked goods. Home made gifts are the best."
Completed lists should be marked Pizza on the envelope and mailed to I Am A Warrior at 534 Putnam Avenue and must be post marked by October 1st. The grand prize is $100 worth of pizza from any pizzeria in Muskingum County.