Summer Kids Fun Day brings joy to community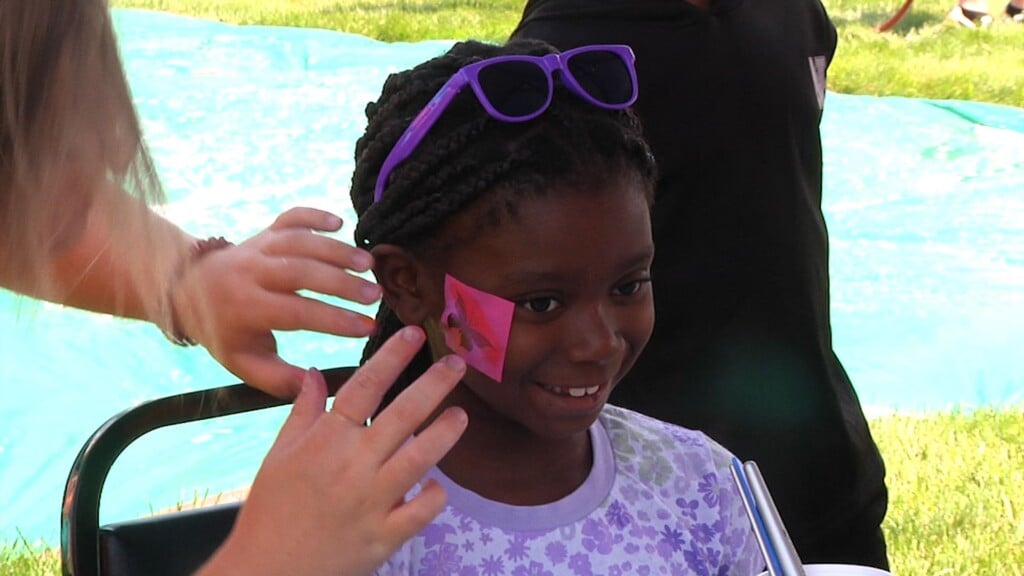 ZANESVILLE, OH- The VFW Post 1058 hosted their Summer Kids Fun Day from noon until 4 p.m. today. 
This event serves as a way for the kids in the community to have access to fun for those who may not have the ability to throughout the summer. 
"This is our second year having the kids summer party, and it's two to three times bigger than it was last year," said Kirby Minnich, Commander at the VFW Post 1058. 
"We had a very generous donation from our veterans down here to give back to our kids so we're very thankful for them," said Alyssa Dennis, kids event coordinator at VFW post 1058. 
There were lots of fun activities for the children to enjoy such as bounce houses, water games, face painting, a dunk tank, slip and slide volleyball and chances to win prizes. Free food was provided to the children who attended. 
"It's great today, last year it rained on us the whole day, today it's nice, and everyone seems to be having a lot of fun, so if you're able come on down," said Mike Dennis, Trustee at VFW Post 1058. 
The VFW wants to thank all of their sponsors and volunteers for making this possible. They plan to hold another Summer Kids Fun Day event for the children in 2024 around the same weekend.