The Barn hosts anti-bullying event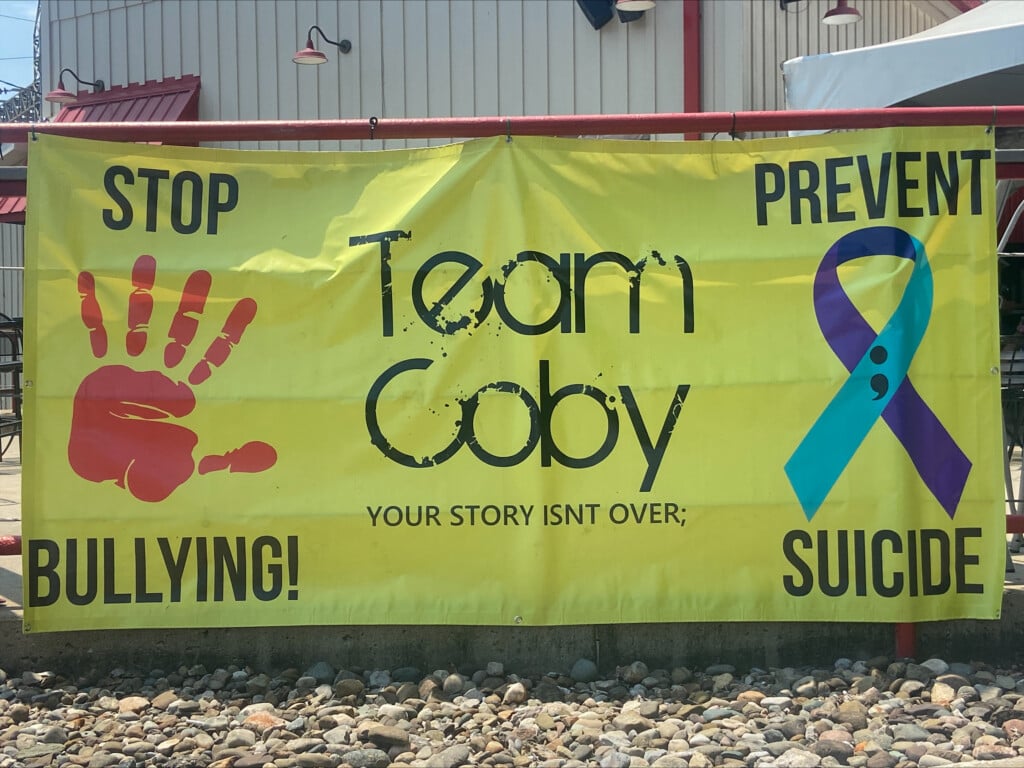 ZANESVILLE, OH- Team Coby, a local organization that wants to bring awareness and education to anti-bullying and suicide, had their Live Music Showcase Saturday at The Barn.  
The event offered a chance for the community to come together in the nice weather for some good food, to watch eight different musical acts headlined by Git Shorty and a chance to win prizes. 
"The event here at The Barn on Saturday is great, the weathers perfect right now, and people are streaming in, we have a lot of auction items that people can check out and The Many Thieves is just wrapping the opening set and Mark and I are going to get ready to go play a few songs. So its looking to be a great day," said Paul Quinn, one of the event organizers and musician in Donnelly/Quinn.
The most important thing to take away from the event  is just to be aware of bullying and learn how you can help prevent it in the future. 
"This is an important event because with social media and everything. Bullying is really something that has become a lot different than it was when we were kids and it needs to be brought to the forefront of awareness," said Mark Donnelly.
If you did not get a chance to attend the event be sure to check out Team Coby's Facebook page for more information on how to get involved.