The Cats out of the Bag: New Cat Cafe Opened in Zanesville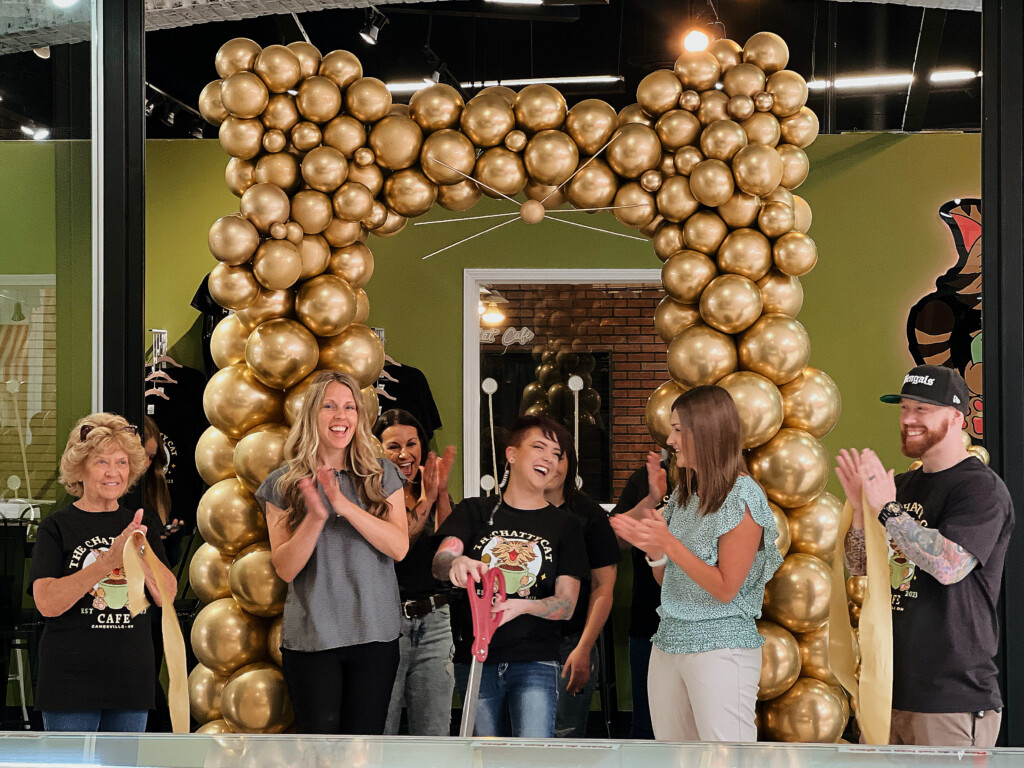 ZANESVILLE, OH – The cat was let out of the bag as a ribbon cutting was held for the official opening of the Chatty Cat Cafe.
The new Chatty Cat Cafe, located at the Colony Square Mall in Zanesville, is the "purrfect" place for all cat and coffee lovers. This isn't your average coffee shop. The Chatty Cat Cafe is separated into two rooms, one is a cafe, and the other is designed for cat interactions and "pawsible" adoptions.
"I am very excited. The goal is to create Disney Land for cats and cat lovers. We're really excited to bring this experience to Zanesville and hopefully find a bunch of forever homes for awesome cats." Erica Robberts, Owner of the Chatty Cat Cafe said.
The cafe partnered with a non-profit rescue called Rural Ohio Cats and Kittens. All the cats in the cafe are spayed, neutered, microchipped, vaccinated, and up for adoption. So, as you sip your coffee, you have the opportunity to save a cat.
"I've been working in rescue for years. I've been in the rescue world for a while, animal welfare for mostly dogs and some cats occasionally because I could never say no. I wanted to come up with an idea to help cats get adopted quickly because they're in rescues, they're in foster homes and it's just finding them that forever home." Robberts stated.
Chatty Cat Cafe is open on Friday, Saturday, and Sunday's. Reservations range between $10 to $15. To make a reservation or for more information, visit the Chatty Cat Cafe website below.