The Downtown Exchange is Open For Business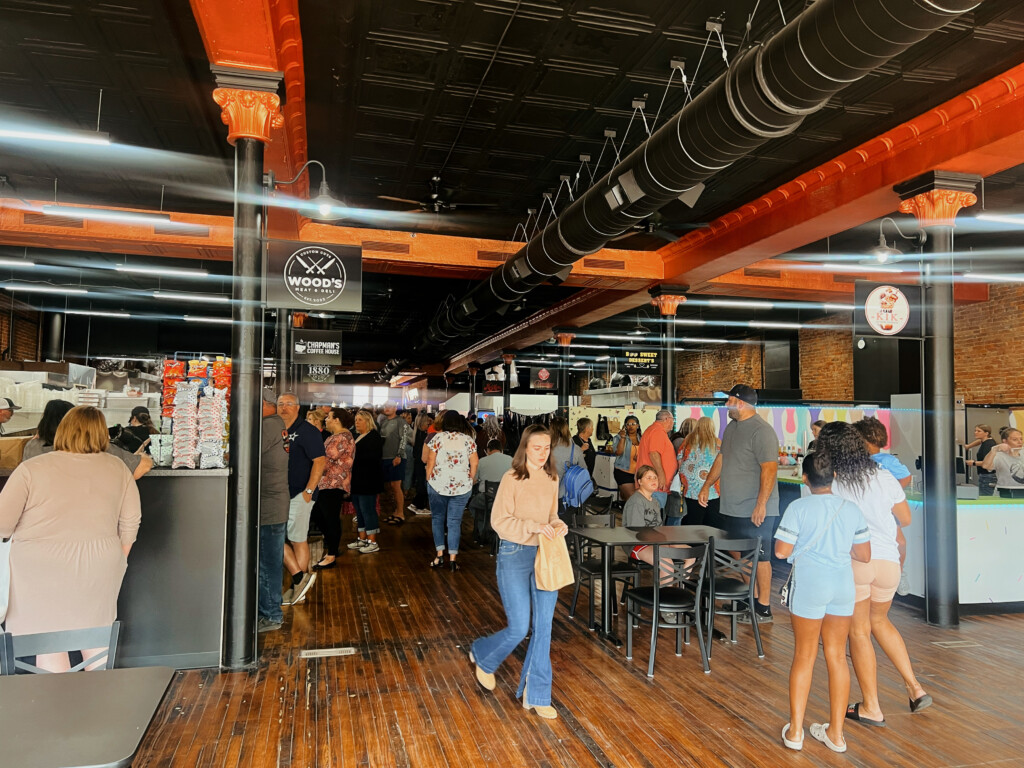 ZANESVILLE, OH – An indoor food court and meeting space is now open for business in downtown Zanesville.
The Downtown Exchange opened their doors Thursday. The project started a year ago when the Old Town Antique building on Main Street was completely gutted and put back together as a multi-tenant food hall that includes over nine food vendors and a bar.
"I've never had this kind of experience. It's pretty nice. I have Chapman's in my town of New Concord, so I got my smoothie. They have great smoothies, good coffee. Then the deli, I've never had anything from there before so I'm going to try it today. " The Downtown Exchange Patron, Denise Hamric said.
The multi-vendor food hall offers a unique experience for all costumers.  The vendors have agreed that 90 percent of their menu items will differ from all other vendors to ensure a wide variety of foods and drinks. We asked a couple patrons if they will be returning to The Downtown Exchange in the future.
"Absolutely. For sure. I just got an apartment right down the road. So, I will be walking down here on the regular." Patron, William Cheatham stated.
"Absolutely. Everybody was really nice. It looks cool. It's a very nice addition I think to the community." Patron, Sarah Mann said.
The Downtown Exchange is open Monday through Thursday from 7 a-m until 9 p-m and Friday and Saturday from 7 a-m to 10 pm.
For more information visit the website below.
The Downtown Exchange – DTX – Zanesville, Ohio (downtown-exchange.com)