The Hull Pottery Association Sculpting Memories at Their 30th Annual Pottery Show and Sell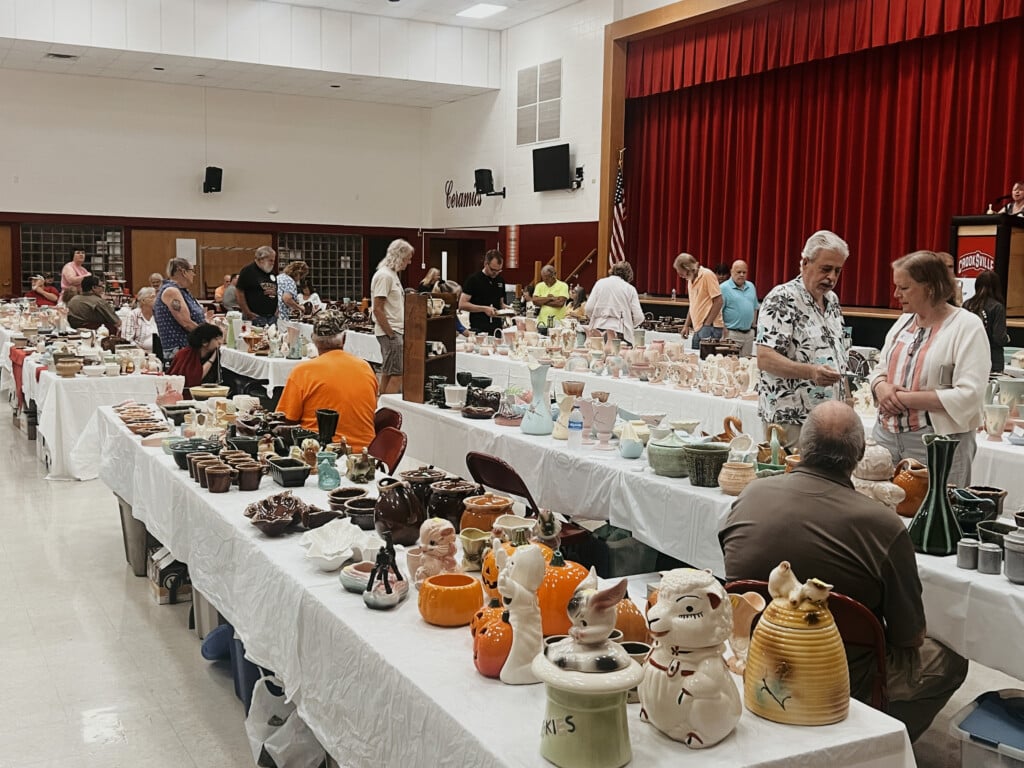 CROOKSVILLE, OH – For 30 years, The Hull Pottery Association has been sculpting memories at their annual show and sell.
Hundreds visited Crooksville High School to view or purchase the thousands of pieces of Hull pottery. The Hull Pottery Association is headquartered in Crooksville and began production in 1905. Now, numerous enthusiast and collectors specialize in collecting Hull Pottery.
"I think people like the variety of it. There's homemade, what they would call utilitarian ware, and then they started making what we call art pieces. Really pretty vases, you put some flowers in them and they look great." Hull Pottery Association IT Chair, Debora Del Valle said.
The pottery show shaped tons of fun for all who joined as it featured raffles, auctions, and special guests.
"The auction pieces are special pieces. Every year, the Hull Pottery Association makes a commemorative to mark that year. The following year, we auction off some of the pieces that maybe were the test pieces or sample pieces where we were trying to figure out what color to make the commemorative. The next year we auction them off, and people love that because it's one of a kind and that's really big when you're a collector." Del Valle stated.
The Hull Pottery Association show and sell will resume Saturday, July 15th at Crooksville High School from 10am to 3pm.