Ohio Army National Guard Hosts Reopening and Dedication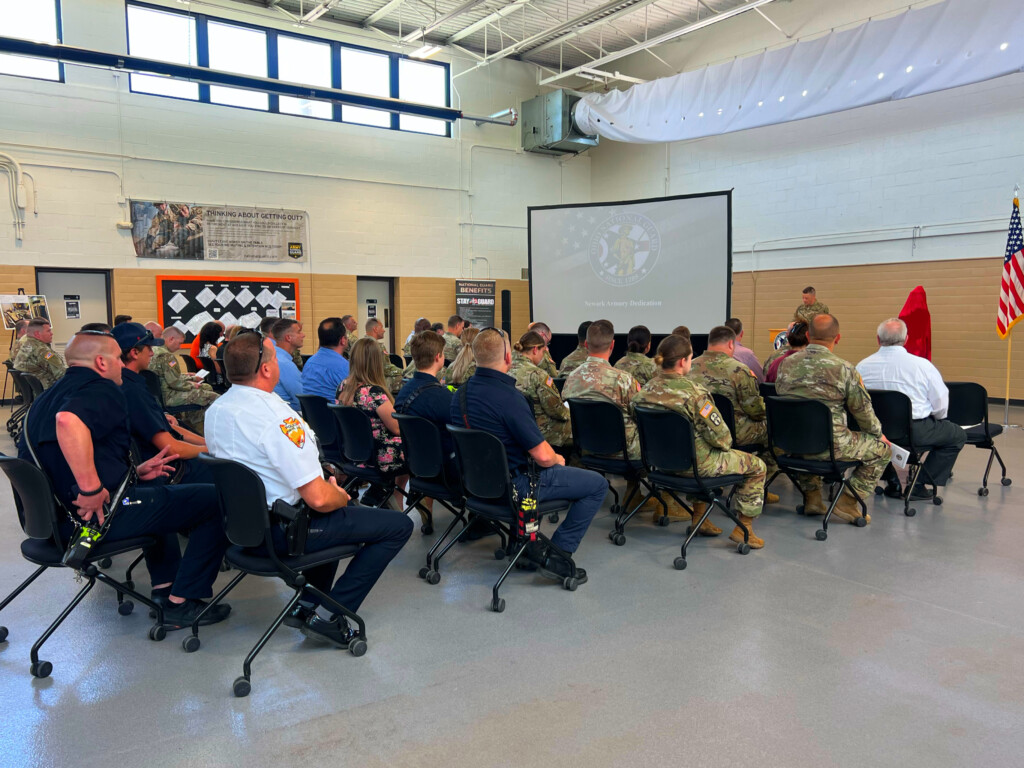 NEWARK, OH – The Ohio Army National Guard hosted a ceremonial opening of a refurbished armory.
Many attended the grand reopening to mark the finalization of the Newark armory after it's $1.73 million worth of improvements. The modified facility is being memorialized for James Gregory Miller, a Newark native 1st lieutenant, who received multiple awards and sadly passed away in Vietnam in 1969.
"James Miller was a young man who lived right here in the local area. He was born in 1944, and he was a member of the Ohio National Guard in the 737th unit that drilled here in Newark before going onto active duty, which was kind of unusual. He was unfortunately killed in Vietnam at 25 years old." Major General John Harris, Adjutant General for Ohio said.
Originally opened in 1955, the renovated armory has been upgraded with an expansion of a women's locker room, roof repairs, along with plumbing, lighting, and life safety system upgrades.
"The National Guard is ever-changing, ever evolving. One of the things we learned during COVID was sometimes we have to operate out of these facilities 24 hours a day for long periods of times. Upgrading these facilities, not only to support the emerging changes on the National Guard, but to be here for the long term for the community is important to us."
For current information and stories on the Ohio National Guard, visit their website.