The Walk to End Alzheimer's returns to the area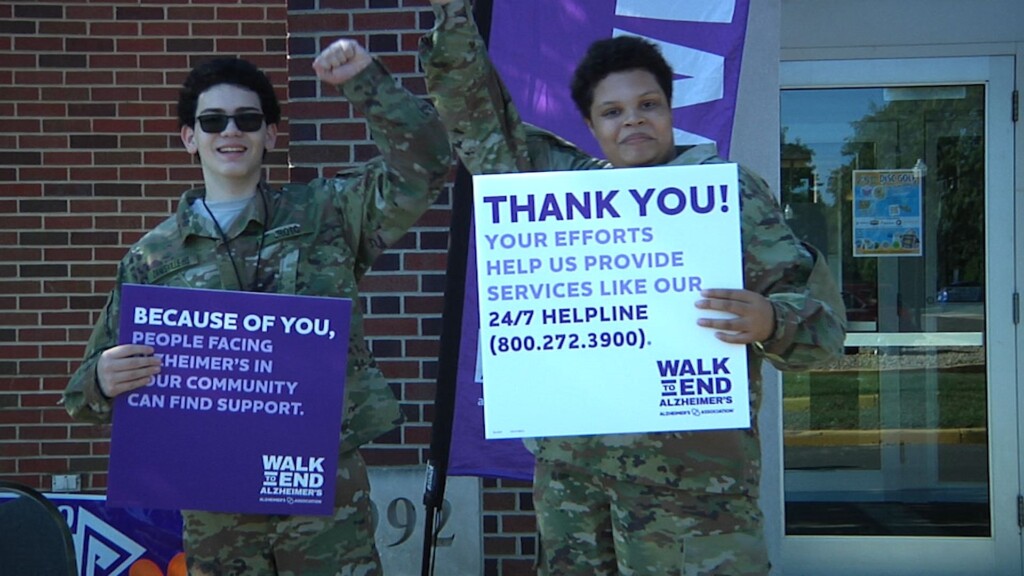 ZANESVILLE, OH- At Zane State and Ohio University Zanesville, members of the community walked for a good cause for the fifth year.
The Walk to End Alzheimer's is a way for the Alzheimer's Association to raise funds to help further the care, support and research of Alzheimer disease.
"The walk here today is a fundraising event, and all of the funds go towards research, and today folks have raised over 33,000 dollars to be here this afternoon," said Alicia Billman, Development Manager of the Zanesville Walk to End Alzheimer's.
Every participant who was able to raise the fundraising minimum of 100 dollars received a free Walk to End Alzheimer's T-shirt. There was also a presentation before the walk began for the participants.
"Zane State has been home to the walk for quite some time, they're great supporters of us, so it's really nice to be able to have this space indoors and outdoors just in case," said Billman.
If you didn't get the chance to attend this year, they plan to hold another Walk to End Alzheimer's next year. Be sure to visit ALZ.org for more information regarding future events and ways that you can help.