The Zanesville Concert Association is Kicking Off Their 84th Season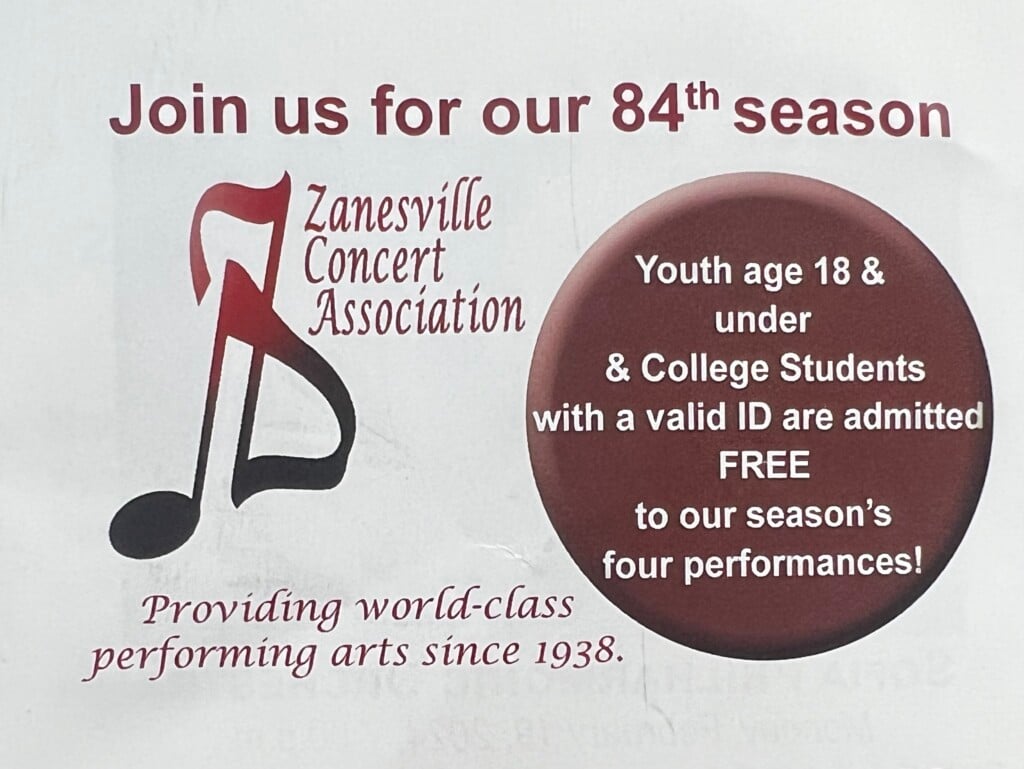 ZANESVILLE, OH – The Zanesville Concert Association has announced the rundown for scheduled performances for the new season.
The ZCA has been bringing a variety of world-class musical acts to the Secrest Auditorium since 1938. The 2023-2024 concert season kicks off October 1st, at 3 o'clock. The first performer of the season is Franc D'Ambrosio, who is best-known for his eloquent portrayal of the lead role in The Phantom of the Opera, which he has performed over 2,000 times.
"He'll be doing Back to Broadway. It'll be a lot of musicals from Broadway, and he has a rich career in entertainment. He's been in movies, and he's toured with other artists. So, he has a wonderful story to tell and he's a fabulous singer. It should be a fun event." ZCA Booking Director, Jim McLaughlin said.
There will be a total of four concerts at the Secrest Auditorium this season, and an additional six concerts that will be taking place at the Mount Vernon Knox Memorial Theater. Single tickets are $55 and seasonal tickets, which includes admission to all the concerts, are $65. Both seasonal and single tickets can be purchased online or at the door.
"I'm looking forward to having the auditorium filled. It's been a while since it's been filled, and the auditorium is in good shape. We have a fabulous and exciting series and we're fulfilling our mission of bringing world-class musicians to Zanesville." McLaughlin stated.
The Secrest Auditorium is located at 344 Shinnick St, Zanesville. ZCA wants to thank their premier sponsor, the Straker foundation.
To learn more about the upcoming concert schedule, visit the Zanesville Concert Association's website below.