Three Zanesville Elementary Schools Receive $20,000 from Dollar General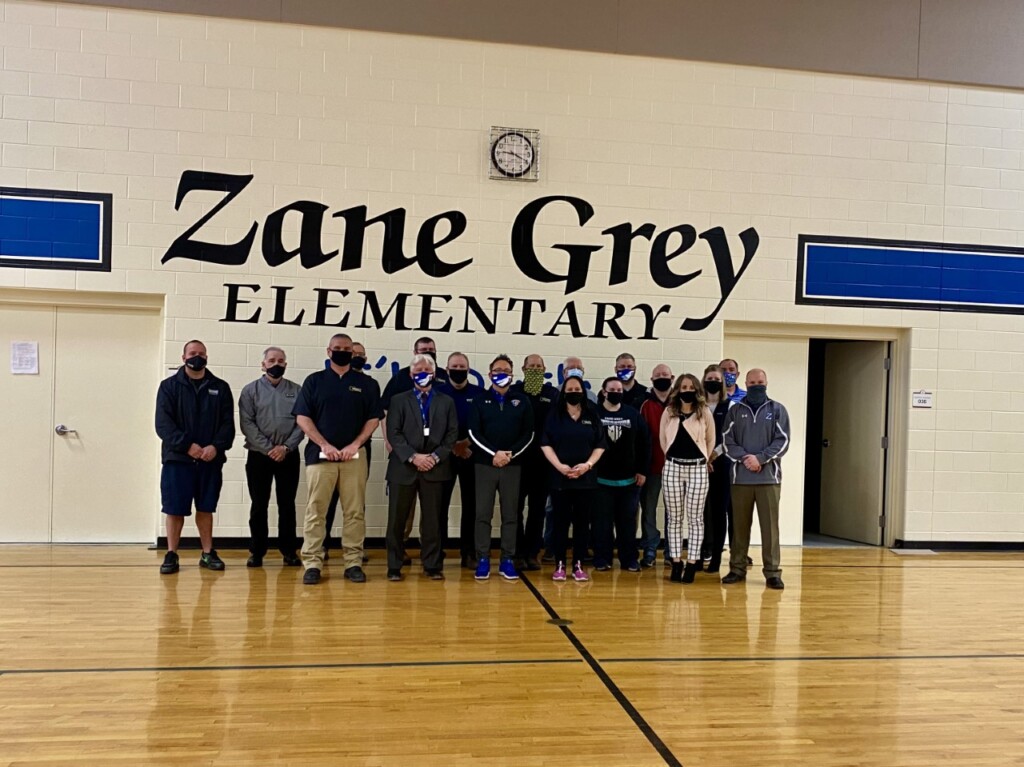 ZANESVILLE, Ohio- Dollar General surprised three elementary schools in Zanesville on Wednesday morning with a generous surprise as part of its Reading Revolution Program.
Three principals of Zane Grey, John McIntire and National Road Elementary Schools arrived at Zane Grey and were greeted by a group of Zanesville Dollar General Distribution Center employees. After a speech given by the distribution centers director Brian Braglin, the principals received a black box, not knowing what to expect
"We were gifted, each of the principals were gifted with $20,000 to spend for our schools to promote literacy, which is beyond gracious. It was a great surprise," principal of National Road Elementary Libby Hitchens said.
In addition to each school receiving a $20,000 check, they received gift bags with school supplies for students and teachers. With it being the Zanesville Distributions Center's 20th anniversary, Braglin said they thought they needed to add 'a little extra pizazz.'
"I think it means a lot to the schools and children. I mean, funding is tough and to have some extra money to do the things they want to do for literacy is obviously a great thing," Braglin said.
Dollar General has awarded more than $3.8 million to schools since starting its Reading Revolution Program in 2013