Timken Campaigns in Zanesville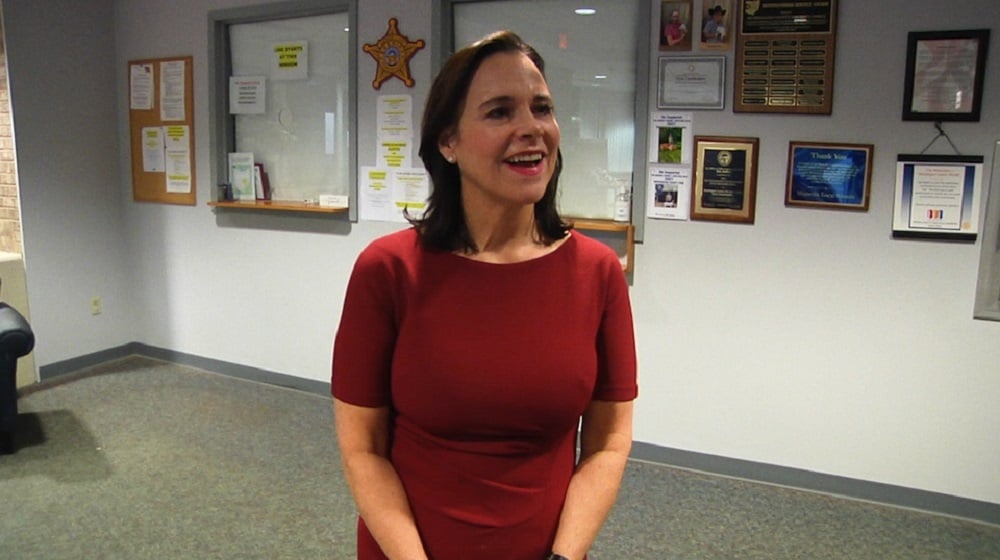 A U.S. Senate candidate brings her back the blue message to Muskingum County as she campaigns across Ohio.
Jane Timken took a tour of the Muskingum County Sheriff's Office ahead of her meeting with the Muskingum County GOP. She said it's important to spend time listening to law enforcement to find out what their stresses are and what they need to protect the people in their county.
"There's been a surge in crime across the State of Ohio and our nation and it's a direct result in my opinion of the demonization of the police. We need to treat criminals like criminals and the police officers like the heroes they are," said Jane Timken republican candidate for senate.
Besides her interest in strengthening law enforcement. Timken said she also wants to focus on the economy and getting people back to work. She said inflation is affecting those who can afford it the least.
"I'm out there talking about our economy what we can do to combat inflation, talking about the importance of our oil and gas industry. We used to be energy independent and now we're begging OPEC for oil. I'm out talking to our farmers because we have a huge ag community in Ohio. They need not to be over regulated," said Timken.
Timken faces a crowded republican field for Senator Rob Portman's seat which includes Josh Mandel, JD Vance, Matt Dolan, and Mike Gibbons.