Tom's Ice Cream Bowl Turns 75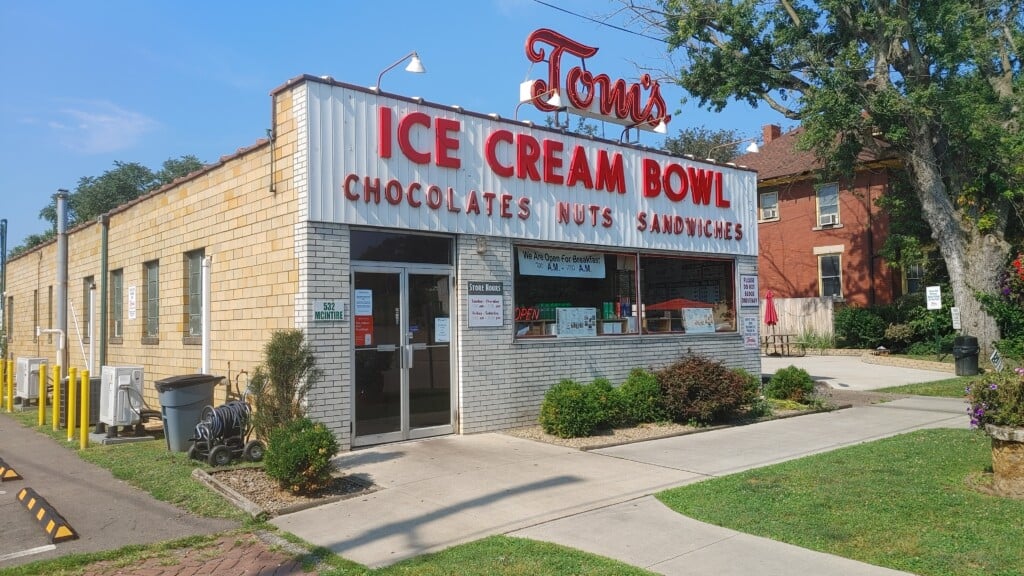 ZANESVILLE, Ohio – Over the decades, Tom's Ice Cream Bowl has become one of the most recognized small businesses in Zanesville and 2023 marks their 75th year in the community.
In 1948, cousins Jack Hemmer and Tom Mirgon opened a restaurant that featured Hemmer's product and Tom's Ice Cream Bowl began when Mirgon bought Hemmer's share of the restaurant in 1953.
Mary Jane Barclay talked about her father, Tom Mirgon's work ethic and how growing up involved in a family business teaches many skills.
"One of the things that I learned working here is how to work hard," Barclay said. "And I appreciated the hard work that my dad did and my brothers and my sister. There were four of us and we all came through here."
Mirgon believed in promoting from within and sold the business to employee Bill Sullivan in 1984. Sullivan continued to incorporate the family-owned style of operation that promoted from within and handed down Tom's traditions.
"He needed somebody to take over the place and he thought I'd be a good candidate," Sullivan said. "He said he planned on retiring in about 5 years, so I said that's fine Tom, I'll come back if you're going to give me the shot to be the next owner."
Current Owner Joe Baker started working for Tom's in 1977 and worked under both Mirgon and Sullivan before buying the restaurant from Sullivan in 2019.
Baker has served generations of customers and understands the importance of upholding tradition. However, times change, standards and regulations can become more stringent and improvements must be made to better serve the customers.
"There's things I absolutely will not change and there's things I had to," Baker said. "You cannot change the aesthetics of this. You cannot do it. If I went to replace that candy case, people would come over the counter at me. But on the expansive side, I tore the house down next door and got a parking lot. This over here is now a patio, which seats more than the inside of this place does. But I think Tom would have loved it."
Baker's mother was a Hemmer. Yes, one of those Hemmers, which makes him related to Mirgon as well as Zanesville's ice cream royal family.
Ice cream production in Zanesville began in 1887, when Frank Hemmer started an ice cream manufacturing company.
Now the Mirgon Hemmer partnership has come full circle.
The commitment to making and serving the treat has remained a strong interest in the family through several generations.
Today, Tom's Ice Cream Bowl continues to serve delicious food seasoned with a taste of nostalgia.
A recipe that creates fun memories, positive word-of-mouth, as well as returning customers, not only from around the nation but around the world.
Former Tom Mirgon Employees: Bill Sullivan, Mary Jane (Mirgon) Barclay, Joe Baker