Touch-A-Truck at Colony Square Mall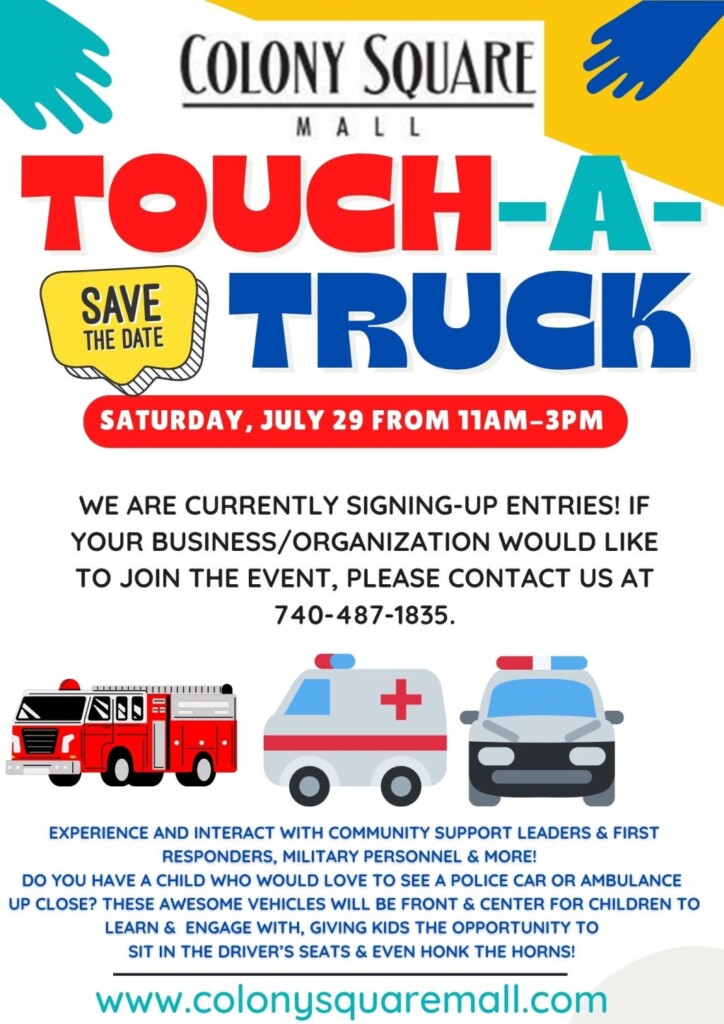 ZANESVILLE, OH- Colony Square Mall held their Touch-A-Truck event this afternoon.
Touch-A-Truck gave kids the opportunity to interact up close with community first responders, military and community support.
"Touch-A-Truck community day at Colony Square Mall, this is the second year we've had this event and it's so much fun for kids and families to come out and learn about these impressive vehicles that serve our community on a daily basis, today we've seen several of the first responders and lots of other companies come out here and kids are able to sit in the driver seat, honk the horns, we're hearing lots of sirens going off and lots of interaction here for the kids, it's been so much fun," said Jessica Brailer, the General Manager at Colony Square Mall.
Lots of children showed up to learn and engage with police cars, ambulances, fire trucks, semis and much more. They also had food and a prize wheel available at the event.
"Touch-A-Truck came from an idea to reach out to the community, it's an interactive way to educate people on what our community service organizations are doing here, and it's also a way to bring people to the mall and just to share common interests with one another, and it's a lot of fun for the kids," said Brailer.
Brailer would like to give a huge thanks to all of the community organizations that came out today and dedicated their Saturday to Touch-A-Truck.