Trulight Ministries: Free Breakfast and Crafts for Kids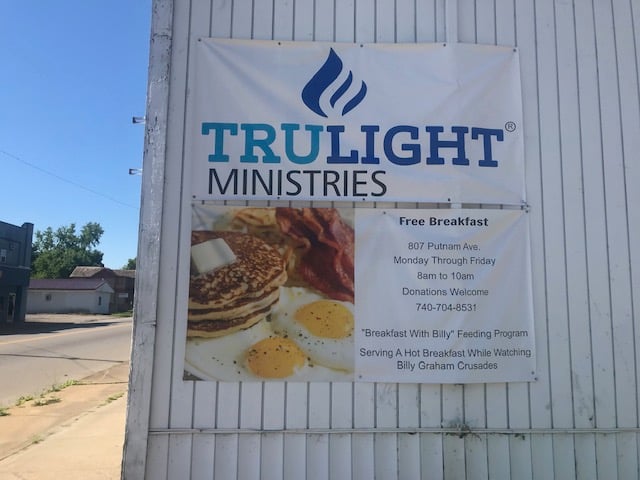 ZANESVILLE, Ohio – Trulight Ministries is a resource for community members in need.
They started serving free hot breakfast in November of 2018 but recently they decided to dedicate a special breakfast for children during summer break. Executive Director Reverend Ed Swartz said they are already seeing people take advantage of this but they expect more will join as summer continues.
"They can come in, in the morning, they can get a craft, they can sit down with their family and have some bonding time with their parents and put together a craft while getting a good healthy nutritious breakfast," Reverend Ed Swartz said. "We look at this as a way to reach out and build relationships with those in the community."
There are no income requirements and parents can eat for free too. Trulight received a $1,000 grant from Children's Hunger Alliance but they are still in need of kids cereal, milk, orange juice, sausage, and disposable utensils. Executive Director Reverend Christina Swartz said they are all one big family.
"We also offer prayer. So families will come in with emotional needs and us being pastors we can actually pray for them," Reverend Christina Swartz said. "Everything we do basically is for Jesus, the Lord. I mean everything we do, we want to do it for him and uplift him and that's our main goal is to share the love of Jesus with the community."
They are serving breakfast and providing crafts Monday through Friday from 8 to 10 a.m. If you would like to donate, you can drop items off at Trulight Ministries or if you would like to volunteer, give Reverend Ed Swartz a call (740) 704-8531. They also provide information on the Trulight Ministries Facebook.