Trulight Ministries to Open Emergency Winter Shelter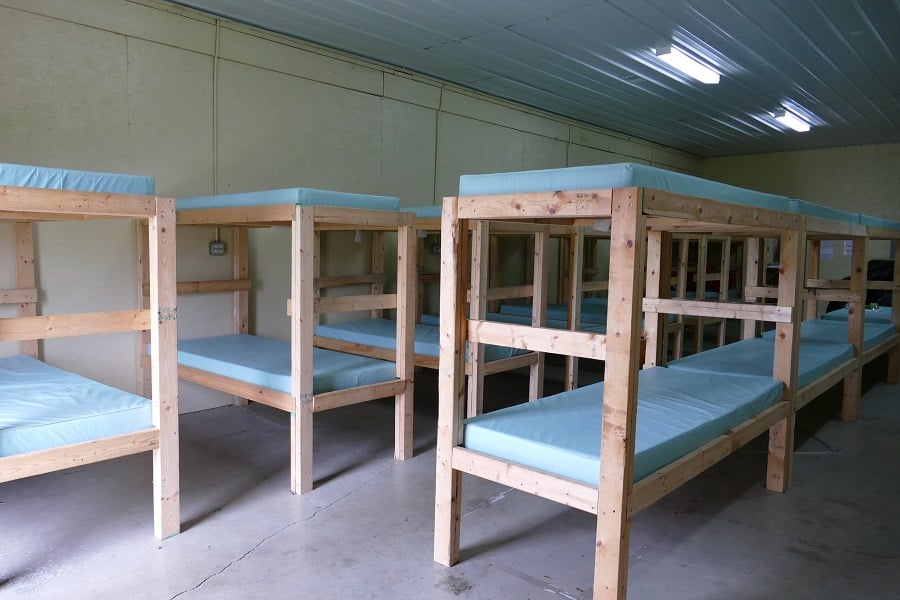 ZANESVILLE, OH – Trulight Ministries is gearing up to open their Emergency Winter Shelter on Tuesday December 1st.
This will be the second year Trulight Ministries has operated the shelter. It will run through the winter months of December, January, and February to help with the overflow from other homeless shelters.
"We will open up our facilities here at 7 o'clock, kind of have a registration time and an open house from like 7 to 9 every evening. Where they can come in and get some coffee, get some snacks. We won't provide meals but we will have snack foods available for them. But if a church or an organization would like to provide a meal one night a week they'd just have to contact us that way we could set up arrangements to have food brought in for them. And then around 9 o'clock what we do is we transport them on our vans and we take them down to Cornerstone Camp Grounds," Pastor Ed Swartz said.
Cornerstone Church in Duncan Falls has worked with Trulight Ministries to make their campground a homeless shelter in the winter. Pastor Ed Swartz explains what all they have access to at the shelter.
"And then around 9 o'clock we have some overnight staff that's going to come in, we get a head count of how many are going down. We'll load them on our 15 passenger vans and then we drive them down there. Once they get there they'll be assigned a bed, they'll use the same bed every night, and if they miss a night then that bed will be used for somebody else. The van will be disinfected after every use, and the beds and everything in between clients will also have to be cleaned and disinfected."
If you are interested in being an overnight volunteer to help with the Emergency Winter Shelter you can contact Pastor Swartz at (740) 704-8531. You can also donate to help the cause on Trulight Ministries Website, http://www.trulightministries.org.