Ulster Club Making A Difference In The Community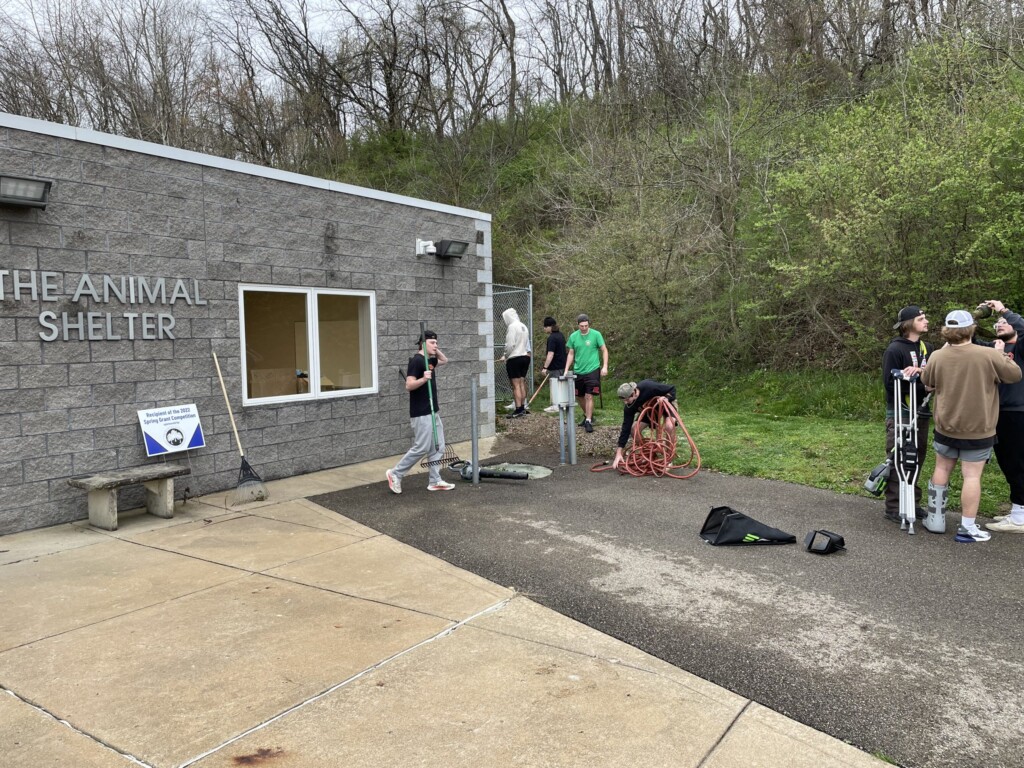 Zanesville, OH-
The Ulster Club fraternity from Muskingum University is out making a difference in the community.
The club was eager to help out by cleaning up the grounds at the Animal Shelter Society. They helped with mowing, leaf blowing, and picking weeds and any other services the shelter may need. The Ulster Club has been searching for the perfect partnership to help out the community.
"We have really not had a place to do that with and I found this place online and was just looking for animal shelters and I saw them. I chose them over two other shelters around the Cambridge and Zanesville area. We have a club advisor who used to bring a dog in all the time named Edina. We have always been in love with pets and cats and dogs and everything, huge animal lovers," said Ulster Club member, Spencer Durso.
The club has been around since 1948 and want to show that they are out here to help and be involved in the community. Their work really makes an impact on the shelter that the executive director April Cohagen-Gibson told us about.
"As a non-profit, these groups are coming in, that saves us from our budget of having to hire somebody to come in and do this because my staff are concentrating on over 123 animals in this building. That's what their focus is on. So when we have these groups come in here and want to partner with us, first of all, just the fact that they want to support us, it means that Spencer and his group believe in our mission, and that speaks volumes for us."
Cohagen-Gibson also told us they plan to make this a yearly tradition with the Ulster club.