Unleash your inner artisan: Join the Flint Ridge Knap-In for a weekend of crafting delight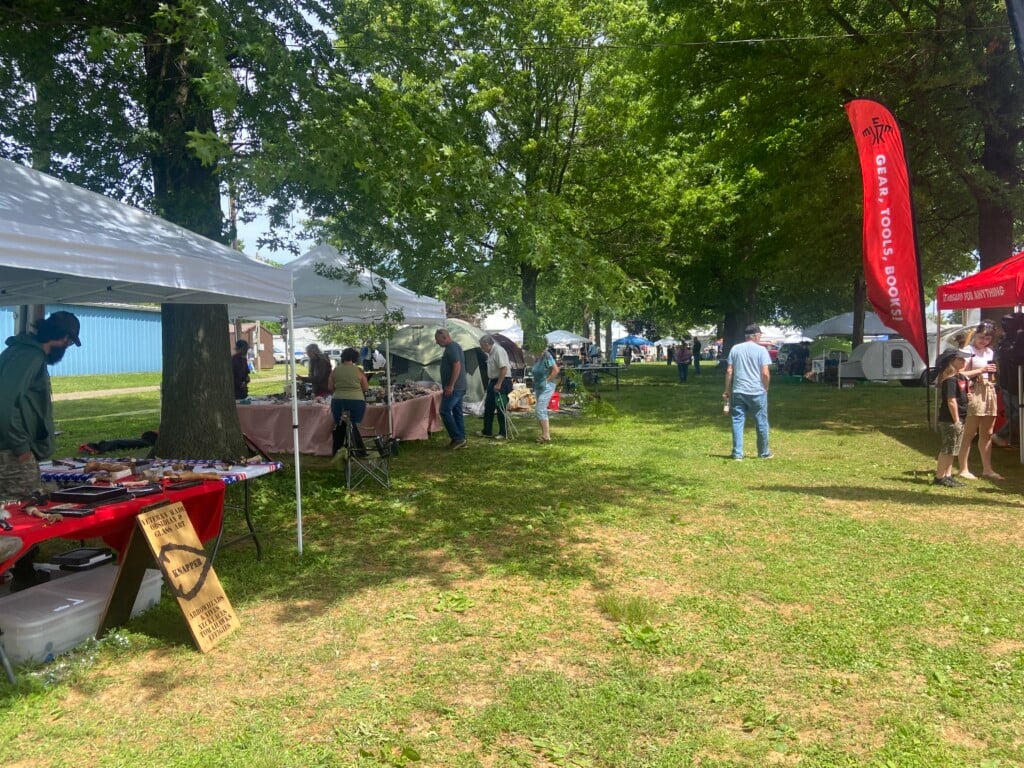 COSHOCTON, OH- The Flint Ridge Knap-In is back and taking place at its new location at the Coshocton County Fairgrounds.
This annual event takes place every Memorial Day weekend and Labor Day weekend. This fun and educational event brings together craftsmen, artisans, and enthusiasts to showcase the art of creating arrowheads, spears, stone tools, bows, cordage, and other items using traditional Native American techniques.
"This is a flint knapping event, so people who are interested in making arrowheads and stone tools from flint rock. This is an area that has a lot of historical significance when it comes to flint knapping and so, I'm a wilderness survival instructor and there's some crossover between the products I sell and the skills that I teach with the people at this event, so I'm super excited to be here today," said Creek Stewart Wilderness Survival Instructor.
Attendees are encouraged to bring any Native American artifacts, fossils, rocks, or minerals they have found. Experts will be available to provide insights and information about these items. It's a great opportunity to learn more about the history and significance of these artifacts.
"You know, we're kind of like a big family and we like to keep it educational, family oriented, you know. We have the atlatl throw, which is the ancient spear throwing device to throw darts, that's how ancient man used to hunt, before the bow and arrow. So, it's also down at the end and the kids can go down there and get a demonstration and get to launch a few darts themselves," said Ed Moreland, a Flint Ridge Knap-In Helper.
The last Knap-In event for the spring will be held May 28, 2023, from 9 a.m. until 2 p.m. If you didn't get a chance to attend this weekend, you will have another opportunity this year on September 1 and September 2 from 9 a.m. until 5 p.m., as well as September 3 from 9 a.m. until 2 p.m. If you have any other questions regarding the event, please contact Roy Miller at 330-473-7041 or visit their Facebook page.