Veterans Supporting Veterans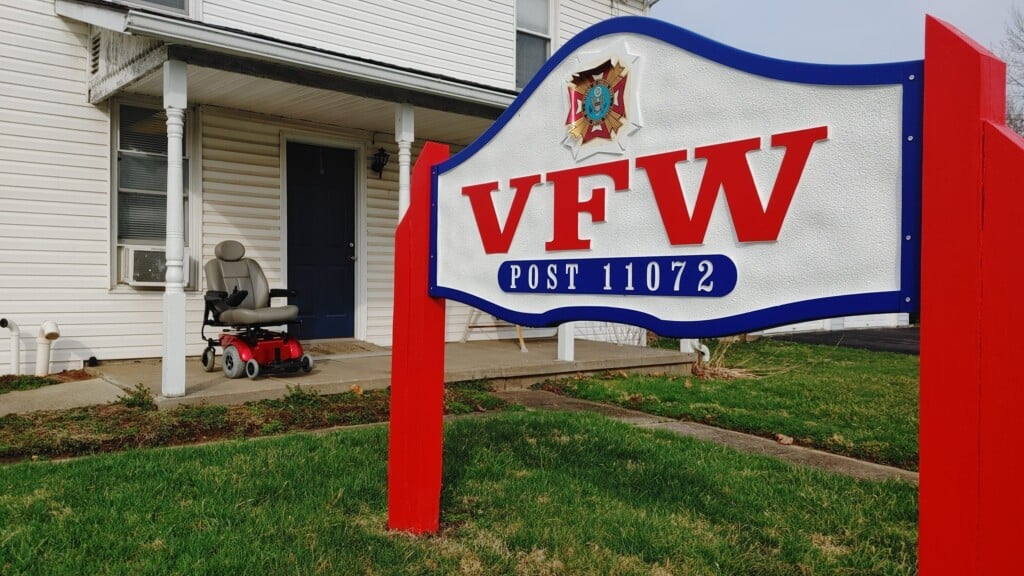 DRESDEN, Ohio – Many high school graduates leave the area to pursue careers that carry them out of the community with families, friendships and fond memories that are never forgotten. 
Such is the case with retired Marine Corps Major General David Bice, who grew up in Muskingum County but left in 1963 to serve his country.
Bice returns home frequently and this time has brought a powered wheelchair along to donate to his hometown VFW.
"I have a neighbor, Paul Seguin, and his church had the powerchair. It was donated to the church by one of the members whose mother had used it until she passed away. The church used it for their purposes and they no longer had a need for it. So my neighbor asked me, 'did I know any veterans who might use it?' I said well, I might know of several veterans if I could give it to a VFW Post," Bice said. "So I contacted a local member here and they said they'd love to have it. So we made arrangements to bring it up here."
Bice mentioned that veterans are often reluctant to ask for help and that it often takes another veteran to recognize the need and to reach out because another veteran may be the only person they will accept help from.
VFW Post 11072 Commander Jerry Wade, who was grateful for the chair, explained how the VFW assists veterans in need.
"They need to contact us and get a hold of us first of all, and let us know what their need is and normally that comes after they've exhausted all their other and everything," Wade said. "We even have a medical bed and materials like that, sometimes they don't even think about. But we've had some of our past members who have passed away and they had went out and purchased that and then they donated it to us and we have it available for that purpose. We've used it for a couple of past members."
Wade noted the post gets various requests from veterans families throughout the Dresden, Nashport and Adamsville area and they try to comply the best they can.