Z.A.A.P. Artist of the Month: Abby Longshore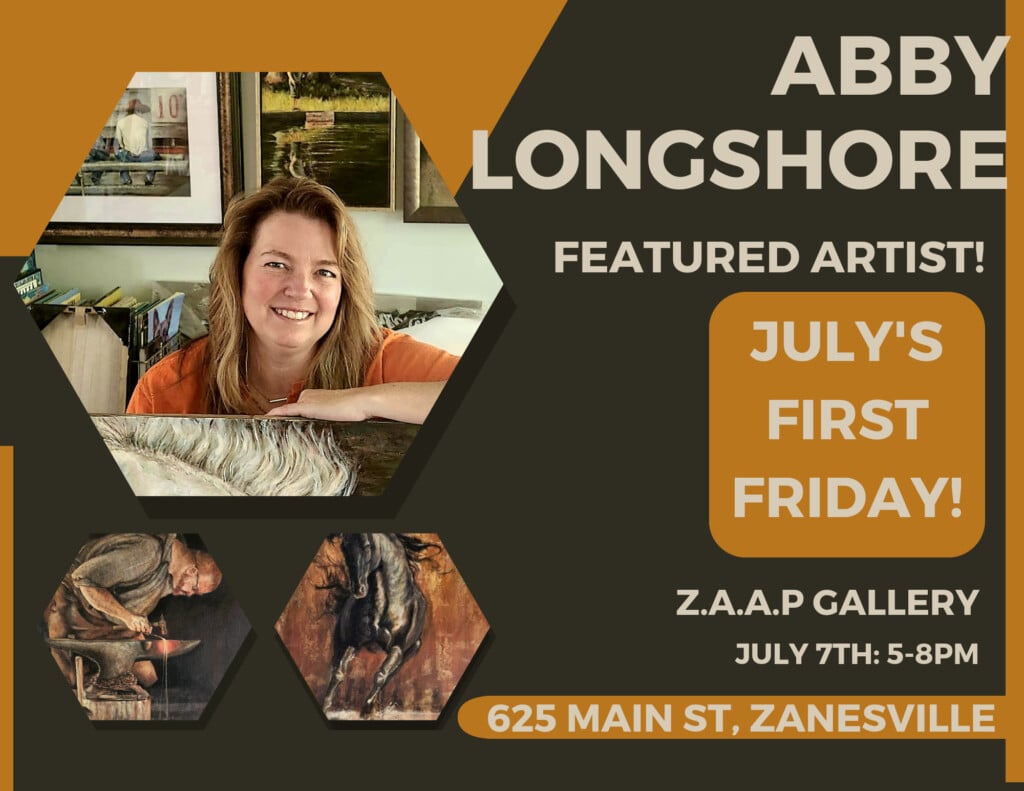 ZANESVILLE, OH- Z.A.A.P.'s artist of the month, Abby Longshore, has been making art ever since she was a child. 
Longshore pulls inspiration for her work from many different aspects of real life. She tries to create peaceful and happy moments of escape that she feels we all need from time to time. 
"I've been drawing, creating ever since I was a kid, just always have done it, and something that I felt like I was kind of good at, I just kept at it, I didn't go to art school or anything, you know I got married and had family, that was my main focus," said Abby Longshore, featured artist.  
Longshore has a love for horses and will often use them in her work to express different types of emotions. Her medium of choice is typically acrylic, pastel and watercolor. 
"It's important so that people can see that people around you are making art, that art is accessible, you don't have to be a master, an old European master of the arts and fancy oil paintings and people can see that the people around us are creators and you can create, I think people enjoy looking at art and gives them an escape and place to go to and hopefully inspire them to go home and create too," said Longshore. 
The first Friday ArtWalk will be held on July 7th from 5pm-8pm. While there you will have the opportunity to see Longshore's artwork in person and see her talent on display. Longshore has her artwork available for purchase as well.