ZAAP Gallery Ready for First Friday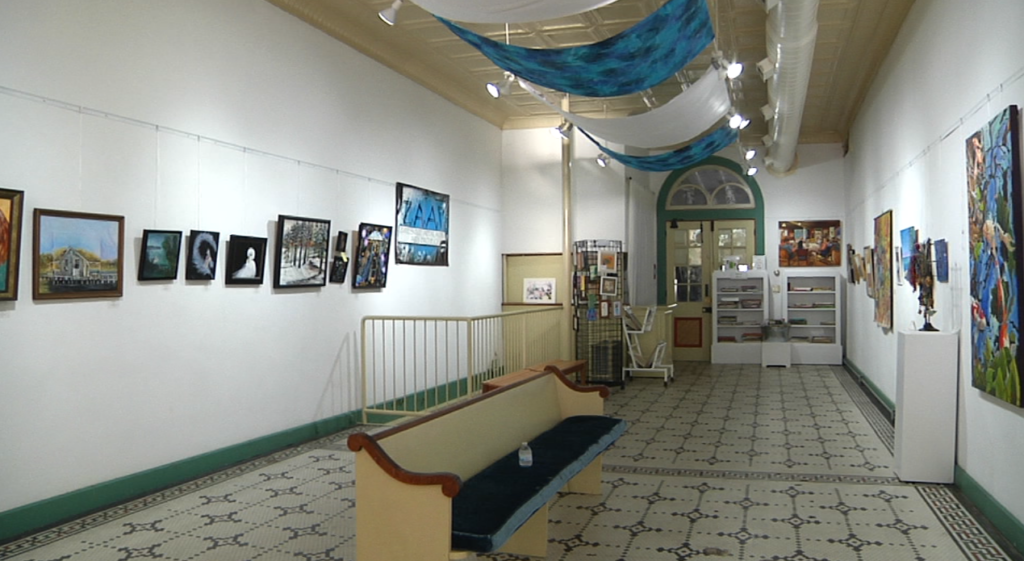 ZANESVILLE, OH — With vibrant colors and creative pieces, artist from all over the community are showing off once again on this First Friday.
The Zanesville Appalachian Arts Project Gallery is hosting their viewing of all of their artist's work at their building and in the Muskingum County Library System.
"We have an opening  Friday at 4 PM at the Muskingum County Library, the Carnegie wing. We actually have over 62 pieces of art work by ZAAP members and we also have first Friday here and that starts at 5 and ends at 8 and their is also first Friday throughout the community it's a great time to come out, view the art work, meet the artist and buy some art from a local artist," Fazakas says.
ZAAP has been a gateway for local artists, as many do not have the opportunity to create a gallery. Fazakas described it as a "sounding board" to put up their creations. Every month ZAAP selects an artist of the month, for the month of September they decide to give the board a chance to present.
"I just want to make sure that the community comes out and supports the First Friday. There is a lot of things going on in downtown Zanesville thanks to our mayor and all the art groups that are visible of course on First Friday so we just welcome everybody to come down and enjoy Zanesville," Fazakas says.
ZAAP Gallery excels in providing an opportunity for all artist to let their creative side be known. If you would like to know more about the ZAAP Gallery or how to get your work shown visit their Facebook page.