Zane State Hosts Sexual Assault Awareness Event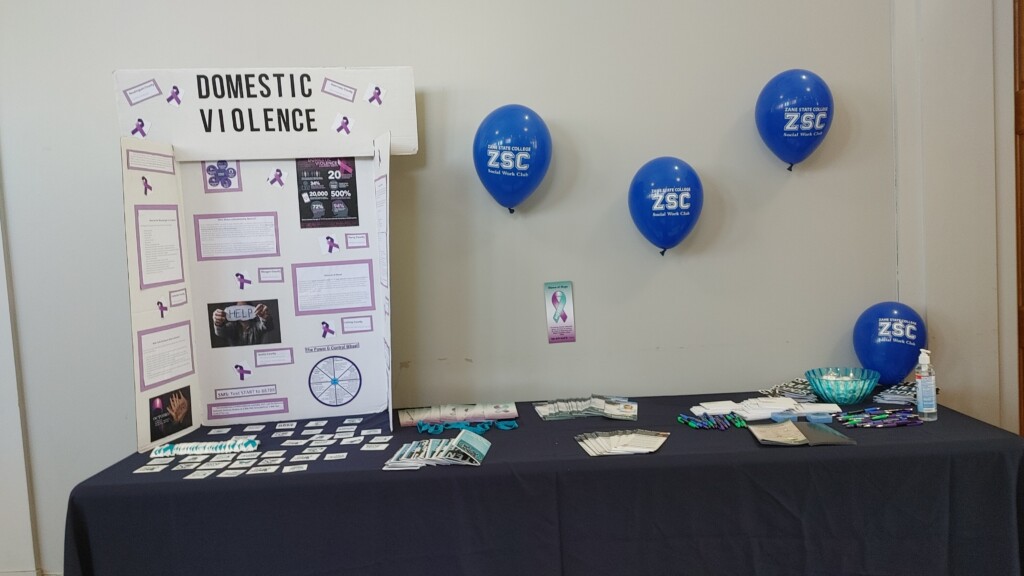 ZANESVILLE, Ohio – Zane State College recently hosted a Sexual Assault Awareness event presented by Muskingum County Sheriff Matt Lutz, Assistant Prosecutor Gerald Anderson and Dorothy Thomas from Transitions.
The event was held in conjunction with National Sexual Assault Awareness month and covered various aspects that law enforcement is encountering here, locally.
Domestic Violence Coalition Chairperson Dorothy Thomas is also involved with Transitions, a local group that advocates for assault victims. Thomas revealed some of the complications that victims often struggle with and law enforcement have to pursue.
"A lot of it is shame," Thomas said. "Especially if drinking is involved, they feel it's their fault. Maybe not wanting anybody to know about it. Afraid of retaliation if they do something about it. Or it might be a family member, so therefore they have a lot of concerns about family. So there is multiple reasons why people don't report. But it is important that people report."
Muskingum County Assistant Prosecutor Gerald Anderson, who specializes in sexual assault cases, mentioned that many victims are reluctant and seldom report their abuse because not only did they experience the trauma but they have to re-live it when they report it.
"If someone chooses to disclose to you and share with you what's happened to them, to just listen and be supportive," Anderson said. "One of the first things that we do is we start with believing the victim and then we look for evidence to kind of support all of the different things that they say, not just the actual crime but where it happened, when it happened, and other little things that might not seem important but…What nightgown were you wearing or something like that. And so just to listen and be supportive of the victims."
The national average for sexual assault is one every 68 seconds and Sheriff Lutz noted that there are 37 open cases in Muskingum County that involve sexual assault, which accounts for 34-and-a-half percent of all open investigations.