Zane's Trace Commemoration 2023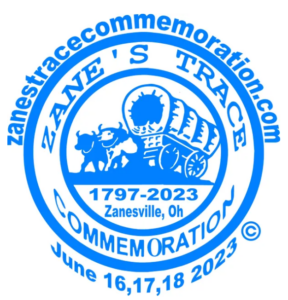 The Zane's Trace Commemoration is back again for 2023.
The annual event will be held June 16-18. President of the Commemoration Rick Buck sat down to talk about the upcoming three day fest and the activities throughout each day.
"We'll kick it off Friday June 16, with ribbon cutting, probably with mayor Don Mason being he's the one that wanted to help get this started back up really," Buck explained. "We'll have a big parade on Saturday morning. We'll have plenty of arts, crafts, market place vendors throughout both sides of Muskingum Avenue."
The event was held last year following a long 25 year break. Last year's turn out proved fruitful as they hope to have a larger turn out this June. Buck continued to discuss what the commemoration meant to them and how it will impact the community.
"It's an educational event but yet it's fun y'know we want to teach the people how Zanesville was founded because back in the day it didn't just pop up on the map. We need all the volunteers we can get, we're still taking parade entries, we're still accepting arts and crafts and market place vendors, so come on out and enjoy it and have fun," Buck said.
Events and Amenities Include:
5K and 10K Races
Kayak Races (provided by Pea Ohana)
Cruise in Car Show
Carriage Rides
Anything BUT a Boat Races
Food Vendors
Hot Dog Eating Contest
Live Music
And Much More!
For more information on the events involved or ways to volunteer in this years Zane's Trace Commemoration visit their website or Facebook page.